Wool fabric: types and properties
For many millennia, mankind has been using animal wool to make yarn, from which they then knit clothes and produce fabrics for sewing. And today costumes, coats, skirts, pants and other wardrobe items from such natural fibers are very popular. However, not everyone knows how this or that wool fabric is different from others.
Wool fabrics: what they are made of
People still in ancient times realized that many types of domestic animals can be not only helpers or provide food, but also provide raw materials for making clothes. In particular, for thousands of years for the manufacture of yarn used sheep wool, camel, goat, as well as various types of llamas.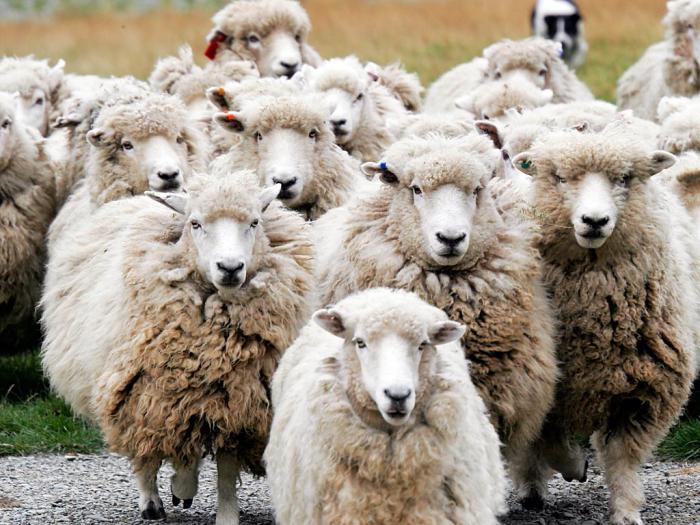 From it produce various types of fabric. They are pure wool (to obtain an external effect, it is allowed to include other natural or artificial fibers in an amount of no more than 5 percent) and wool blend. In the latter case, viscose, nitronic, polypropylene, nylon, polyester, and other impurities are used.
Wool blend fabrics are not only slightly cheaper, but also have improved characteristics. For example, the addition of 8-12 percent nylon fiber makes them more durable.
Kinds
There is a huge variety of woolen fabrics. They are divided into three groups. These are thin-waxed, worsted and coarse-woven types of fabrics.
Textiles, assigned to the first group, are produced from thin hardware yarn. Such fabrics have a tuft zastil, slightly or strongly respected, partially or completely closing the pattern of the weave.
Worsted textiles are produced from twisted or combed yarn with a density of 22.2 to 41.6 tex.
As for coarse-woven fabrics, they are produced from thick hardware yarn (from 143 to 333 tex).
General performance properties of wool fabrics
The main advantage of this natural fiber is a high degree of thermal insulation. Thanks to it, woolen fabric, especially dense and with a nap, perfectly protects from cold, as well as being windproof, from winds.
Low creasing properties are also among the positive properties of such textiles. In particular, it is enough to hang woolen clothes on hangers in the bathroom or in any other room with high humidity, so that it smoothes.
Wool fabrics have drawbacks.For example, they dry very long.
The best costume fabrics
At the moment there is a huge variety of textiles for sewing men's and women's clothing for the office and official occasions. Among them, thin cloth costume fabrics are especially popular. These include:
Cloth. This is probably the most sought-after wool fabric for suits. It is single-layered, plain, less often twill weave, with a felt-forming covering. It is thanks to the latter circumstance that the cloth of various types has a characteristic matte surface. They are produced from semi-coarse, thin and semi-thin wool. In this case, the linear density of the yarn ranges from 84 to 165 Tex (grams / kilometer).
Tweed. This soft fabric of loose structure is obtained from the so-called thin hardware of the yarn. It has a relief patterned surface and for many centuries was one of the favorite types of textiles of the English male monarchs.
Cheviot It is a woolen or worsted woolen fabric for jackets with a twill weave. It is usually one-colored, it has no diagonal hem on the surface.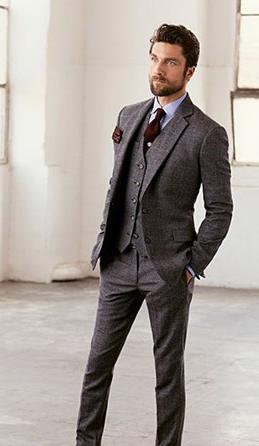 Wool fabrics for men's coat
There are always special requirements for outerwear. In particular, they should be well protected from even severe frosts, since they, with the exception of summer models, are worn during the cold season. That is why coarse fabrics have a surface density of 180-800 g / sq. m. They can be thin, worsted and coarse.
For sewing demi-season coats an excellent choice is, for example, a wool fabric with a pile - bike. For the same purposes, as well as for the manufacture of winter models using drape, double and Donegal. In addition, the tailoring of both men's and women's and children's outerwear is made of thick cloth.
Since drape coats are the most popular, the properties of this fabric should be discussed in more detail. So, this fabric is from a yarn of a hardware origin which has two layers. At the same time, the top one is made of more expensive and high-quality wool, and the back one is made of cheap and not possessing high aesthetic properties. Due to its double-layer, drape has exceptional thermal insulation properties, which makes it indispensable for tailoring for the cold season.At the moment, they often use half-woolen drapes, which, due to the use of a certain amount of synthetic fibers, are easier to sew and retain a neat appearance longer.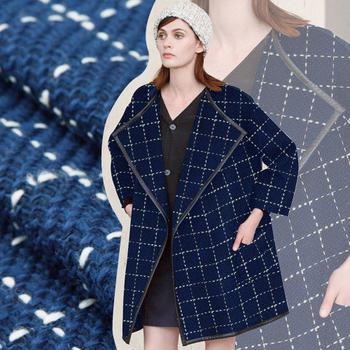 Fabric for women's coats
For winter women's clothing, experts recommend choosing options with the addition of a small amount of synthetic fibers. In this case, the coat will not be deformed in conditions of high humidity and will be able to preserve its original neat appearance for a long time.
Today, fashion models are made of thick, rough and rough, and smooth, light and elegant textiles. Very stylish look and models for sewing which used a soft woolen fabric, for example, gabardine. It is produced from twisted, very fine merino yarn. On its front surface a pronounced fine scar is formed, which goes obliquely at an angle of 60-70 degrees.
Also for sewing winter and demi-season outerwear use tweed, tapestry, drape, cashmere. In this case, special attention should be paid to the choice of lining fabric. In particular, a viscose lining is an excellent option, as it is more comfortable than a synthetic lining.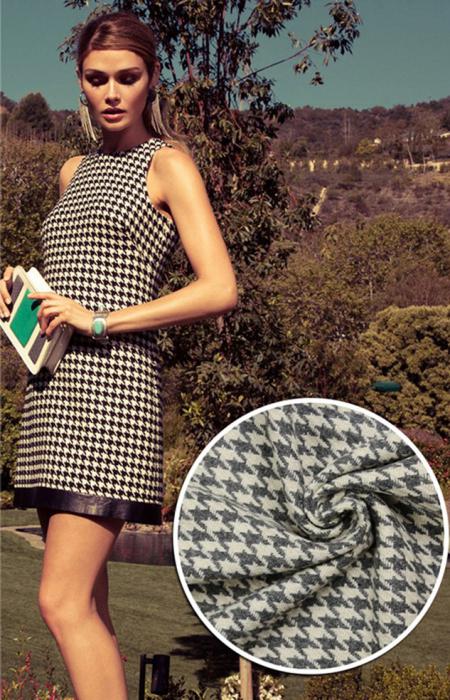 Wool fabrics for women's clothing
Traditionally for sewing office clothes for women, as well as men, they use cloth. In addition, almost any not very dense wool fabric with the addition of a small amount of synthetic fibers, gabardine and tartan can be an excellent choice for fashionable skirts with even a very original and complex design.
At the same time, for demi-season and winter models of the year or those that need to be cut out obliquely, it is better to purchase thin cashmere or blended options, with the addition of 20-30 percent synthetics.
Excellent dense soft wool is a jersey. It is perfect for sewing stylish dresses and for outerwear.
Fabrics for children's clothing
For sewing warm clothes for toddlers and schoolchildren, not any dense woolen fabric is suitable, as some types are rather rigid, and with direct contact they can irritate the delicate skin of babies. To avoid this, you should choose proven options, for example, flannel or jersey. They are soft, elastic and breathable, so the children in them are comfortable, and they perfectly protect the body from hypothermia.In addition, since it is a natural textile, wool clothing is breathable. This means that the child is sweating less, which means that the risk of colds is reduced.
In particular, the woolen flannel, which can be 100% or mixed, has a plain or twill weave and a rare fluffy fleece, which makes it very soft and delicate. Among other advantages of this material can be noted the ability to resist repeated washing, without losing its appearance, which is especially important when it comes to sewing children's clothes.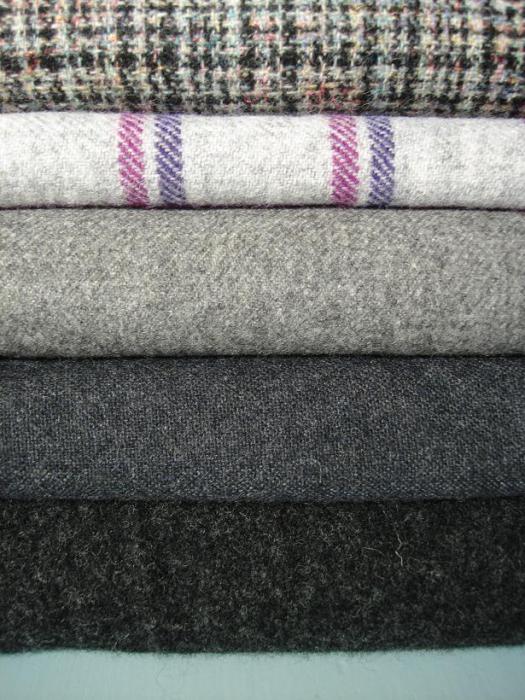 Some properties and care
Any type of these fabrics, except those made of camel wool, accumulate a static electric charge. To get rid of it, you just need to wet your hands and "iron" their skirt or dress. Thus, the charge will be removed and the clothes will not stick around the legs. The same effect can be achieved by spraying clothes from a spray bottle, or using antistatic agents.
As for washing, it is prohibited to soak clothes from wool for a long time. If it has undergone treatment from blending and it is noted on the label that machine wash is allowed, then you should set the appropriate program and set the temperature to no more than 30 degrees Celsius.The remaining woolen items can be washed only by hand and with special mild detergents intended only for wool. After that, they should not be squeezed or twisted, but simply promakivyvat, for example, a clean towel, and dried in the unfolded form on a horizontal and flat surface, away from radiators and direct sunlight.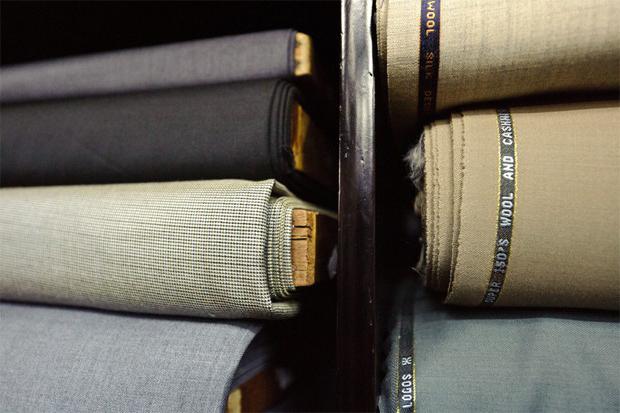 Particularly attentive should be to expensive things from a very high-quality wool, which, if necessary, it is better to give a dry cleaning.
Now you know what types of wool is, and can choose the right option for sewing coats, jackets and pantsuits.
Related news
Wool fabric: types and properties image, picture, imagery