Where is growing irga (Yurga)? Berry Irga: what is the use? What to cook from irgi?
Amazing shrubs and trees can be found on the usual six acres! We do not always always know their name, and even more useful properties. Irga (Yurga) is a berry, possessing not only a wonderful taste, but also a huge "luggage" of vitamins and microelements.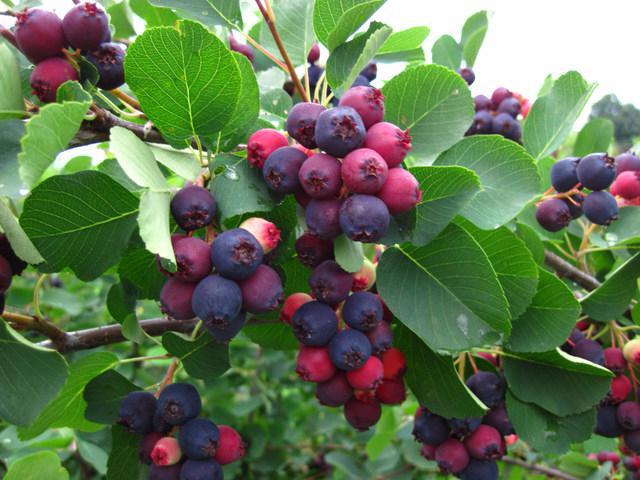 Detailed information about the miracle berry, the best recipes and contraindications to its use, read our review.
Where is growing?
In total, scientists are aware of 25 varieties of shadberry, which grow in Russia, Central and Southern Europe, Japan, North America and North Africa. The plant adapts surprisingly quickly to environmental conditions.
In the sources of the XVI century, Yurga is mentioned - a berry, the use of which is important today. For a long time wine was made from fruits, very similar to Cahors. In the XIX century, industrial landings began in Canada and the USA. Breeders over the past 60 years, there are many varieties.
In our country, Yurga - the berry is not so popular.It can often be found at the dacha plots as a decorative element. Luxurious flowering, resistance to drought and frost, rapid growth and fruiting every year - you see, this bush does not require much attention.
Apple tree family
Irga plant belongs to the family of apple trees - this is easy to guess during the flowering period, which falls on the end of May - the beginning of June. In these two weeks, the shrub pleases the eye with its unusual flowers of white and beige shades, and afterwards the yurga berry (or shadberry) begins to ripen. Photos of fruits can be confused with blackcurrant or black chokeberry. Indeed, as the berries ripen, they become saturated red or blue.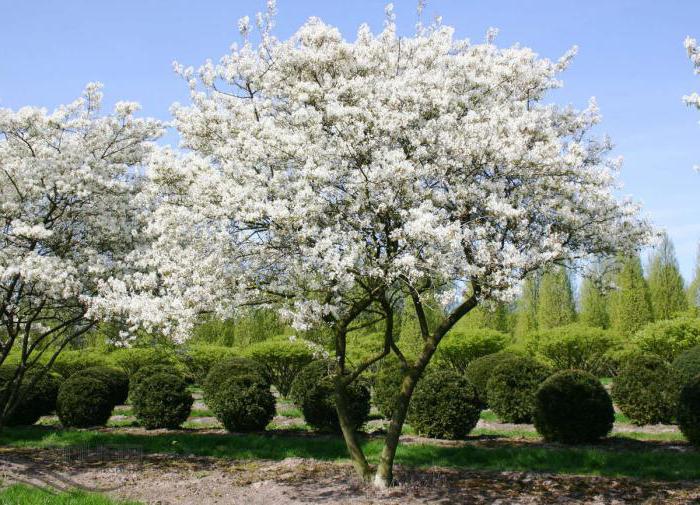 Harvesting depends on growing conditions, which begins in mid-July and ends in September. Berries are distinguished by a gray patina and taste - sweet with a slight sourness. Our feathery friends have long appreciated it, so don't delay the harvest.
Shrub is quite common not only in garden plots, but also in forests. Many rightly have a question about the benefits for pets.For example, can a hamster give a berry to irgu? The answer must be sought from the veterinarian, because only a specialist determines the correct diet.
Diversity
As we have said, specialists today know a large number of irgi. Here are just some of them:
-Irga Canadian.Shrub up to two meters tall with large leaves and a wide rounded crown. It blooms from 7 to 10 days in May and June. Fruits are dark purple with a bluish bloom.
-Irga olkholistnaya.Shrub or small tree, height - 2-4 meters. The fruits are almost black in color.
-Irga round-leaved (cinnamon).The height is 3-5 m, white flowers and bluish-black fruits. Most often found on the territory of our country.
The plant prefers sunny places, resistant to lack of moisture. Irgi also has no special requirements for the type of soil.
Harvesting is carried out in several stages, because the berries ripen at different times. In the hot and dry summer, this process is much faster, but due to frequent rains you may need three or four approaches. It is necessary to remove only those clusters on which most of the berries are ripe. The harvest is stored fresh for no more than three days.
A storehouse of vitamins
It is a pity that not all gardeners know what berry fruit is useful for. Its composition is not inferior to the fruit bushes already known to us:
Ascorbic acid.It activates the production of collagen, strengthens the cardiovascular system, reduces the risk of cancer and is one of the main antioxidants.
Vitamins of group B.They activate the work of brain cells, are responsible for hormones and metabolism, and also improve the transmission of nerve impulses.
Flavonoids.They have a positive effect on the human body as a whole.
Carotene.It is very important for vision, prevents the development of cancer.
Glycosides.Prevent the development of atherosclerosis, reduce cholesterol.
Organic acids.Provide a complete digestion process.
Tannins.Strengthen blood vessels, used to treat gastrointestinal disorders, bacterial infections.
Pectins.They cleanse the body of decay products.
Medicine
Yurga is a berry, the benefits of which manifest themselves regardless of how they are used. In fresh form or in preparations, the fruits bring a huge amount of important vitamins for the human body.
For treatment of sore throats, it is advised to gargle with an irgi juice. In addition, its astringent properties are useful for disorders of the gastrointestinal tract, inflammation and colitis.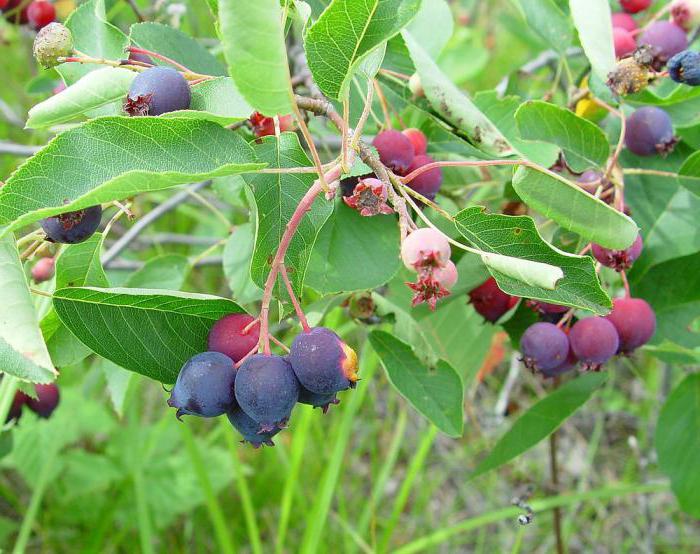 Irga reduces the level of harmful cholesterol in the blood, helps with atherosclerosis, vascular diseases, kidney and liver. The rich composition of berries strengthens the immune system, and also prevents the occurrence of cancer and Alzheimer's disease.
With periodontal disease and stomatitis, gargling with a decoction will help, and the juice is useful for disinfecting and accelerating the healing of purulent wounds. Yurga berry irreplaceable and with insomnia. It relaxes the nervous system and normalizes blood pressure.
After getting acquainted with the healing properties of this plant, you will probably be wondering what can be made from the irgi berry. We will tell you about the best recipes, but first - contraindications.
Take with care
Doctors do not recommend eating the fruits of irgi with individual intolerance and low blood pressure.
Some sources argue that it is highly undesirable to drive a vehicle during treatment with Yurga. In fact, a pronounced sedative effect is manifested by the use of severalkilograms of berries at once - this is quite difficult to do, so there is no talk of danger to drivers.
Interestingly, pregnant women are usually at risk, but in our case the situation is different. For the prevention of varicose veins, future mothers happily refuse drugs, because the main helper is the berry berry.
For the winter
As we have said, the harvest of the irgi ends with the first autumn month. To stock up on a miracle berry until the next summer season in two ways.
Drying. Fruits can be dried in the oven or in the sun, if the weather permits. In the oven, the temperature should be no more than 60 degrees. If the design does not provide for the presence of fans, then open the door slightly to allow the exit of moist air. Dried shadberry looks and tastes like raisins - it can also be added to a casserole, stewed fruit, jellies or other desserts.
Frost. Place dried fruits on a small baking sheet in the freezer - for this, for example, a shelf for ice is suitable. After a few hours, pour into a regular package. Even after defrosting the berries retain their freshness and beneficial properties.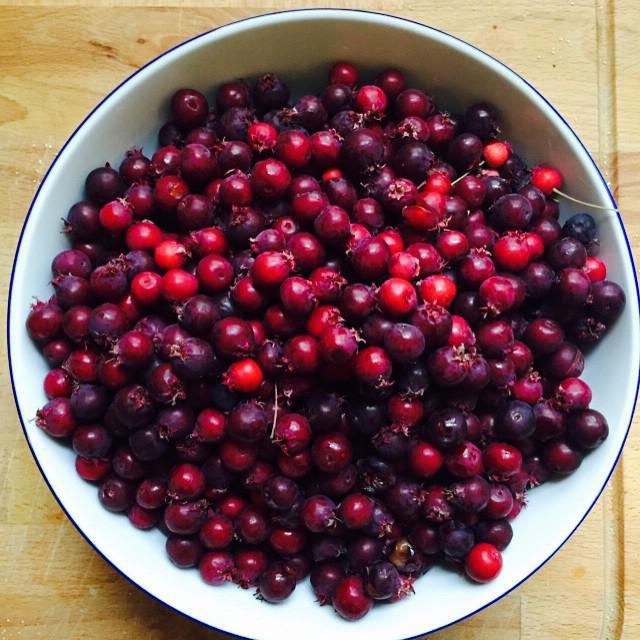 Flowers, leaves and bark
In folk medicine, not only fruits are popular. In heart failure, it is recommended to use a decoction of flowers. To do this, pour a handful of petals with boiling water and insist for two hours. Take two tablespoons before meals.
For problems with the stomach and diarrhea, a decoction of the bark will help. One teaspoon pour a glass of boiling water and cook over low heat for 20 minutes.
From stress and insomnia will help the leaves of an irgi. Brew a few leaves as usual tea for 15 minutes. For sweets, you can add some honey.
Think in advance about the blanks. Flowers and leaves are collected during the flowering period. They must be cut with scissors, preferably in sunny weather. The bark is usually mined in October.
What to cook?
Berries irgi traditionally make jam, jams and compotes. In addition, they make an excellent filling for pies or dumplings.
To make a jam with a classic recipe, we need:
- 1 kg of fresh berries.
- 1 kg of sugar. You can reduce the amount of this component by half, because Yurga is a rather sweet berry.
- 3 g of citric acid.
Berries must be carefully picked and rinsed, and then scattered on a clean cloth.The dried fruits are transferred to a large saucepan (preferably with a non-stick coating), ground with a blender and fall asleep sugar.
We leave the berry-sugar mixture for at least three hours so that the juice has formed. After that, on medium heat, bring the future jam to a boil, reduce the power and cook for another 30 minutes. At the end add citric acid. The finished product is distributed in glass jars.
Jam
Our next recipe will appeal to those who are trying to limit sugar intake. Do you like irga berry too? Jam and a cup of green tea - this is the best option for a winter evening.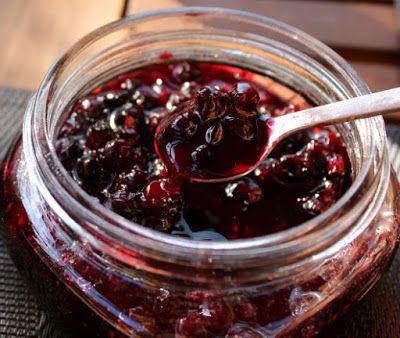 Ingredients for Jungle Jam:
- 300-400 g of sugar.
- 200 ml of water.
- 1 kg of berries.
- 2 g of citric acid.
Sugar and water must be prepared syrup. We cook the prepared irgu for two minutes in boiling water and then pour it into the boiling syrup. Bring the sweet mixture to a boil and infuse for 12 hours. Add citric acid and close the jars.
Such vitamin jam will come in handy during a seasonal epidemic of cold and flu.
Wine
One of the most difficult recipes that will require attention to detail.At home, you can also make wine from shadberry.
For such a bold experiment, you will need:
- 2 liters of water.
- 1 kg of sugar.
- 2.5 kg of berries.
Procedure:
Cooking syrup. We put water on the fire, and after boiling we add sugar and do not forget to mix.
We take unwashed and ripe berries (for fermentation) and squeeze 1 liter of juice. Then combine the juice with syrup and pour into a glass bottle. Wear a medical glove on the neck to prevent air from entering.
We put the bottle in a warm place and forget about it for three weeks. The clarification of the liquid indicates the end of the fermentation process.
After three weeks, we filter the wine and bottle it, and then insist for four months.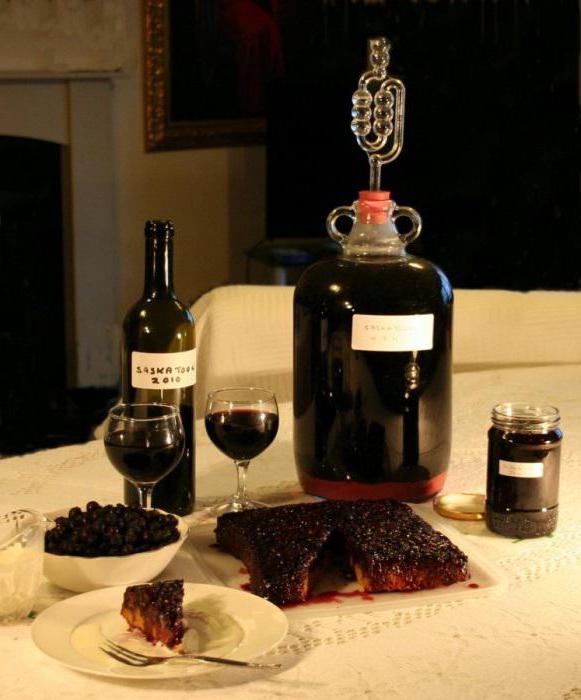 Please note that the fermentation process should begin within five days. If this does not happen, then you need to add the starter. To make it, combine one glass of water and two glasses of berries, mashed with sugar (200 g). Leave the mixture for five days, and only after that add to the bottle of wine.
Tincture
Continuing the topic of alcohol, we offer you another recipe - tinctures. Bottle three-quarters of the volume filled with berries and pour vodka.For two days we insist in a dark room.
Then we filter the liquid, throw away the old berries and add fresh ones, which should fill half of the volume. Leave for another two days - and the tincture is ready.
Irga is very well combined with blackcurrant, which can replace a small part of the berries. In this case, the drink will turn sour.
For dessert
In many recipes of sweet dishes, an incredibly healthy shadberry (berry) is used. A photo of an open pie with an extraordinary filling will cause a real envy and desire to certainly create this masterpiece in your own kitchen.
Ingredients:
- 4 eggs;
- 1 cup of flour;
- ½ cup of sugar;
- 1 tbsp. spoon of starch;
- a pinch of salt;
- ¼ tsp vanilla;
- 1 tsp. baking powder;
- 50 g butter or margarine;
- 1 glass of shadberry.
Preparation of the cake will not take you much time, if you follow the specified procedure:
Cooking dough. Separate the yolks and rub with vanilla and half sugar. Squirrels whip with a pinch of salt and the remaining sugar. We combine two masses, and then add baking powder, flour and starch. Stir the dough very carefully with a spoon, in any case do not use a mixer or blender.
Melted butter is also added to the dough and mix.
Grease the prepared form with butter and sprinkle with flour.
Pour the dough into the mold, and lay the berries on top. We put the future cake in the oven (temperature 180 degrees) and bake for about 40-50 minutes.
Cool ready dessert, sprinkle with powdered sugar and serve.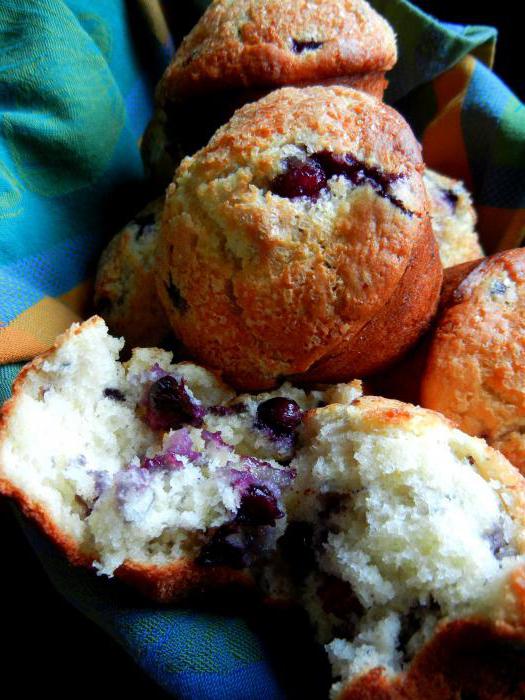 On a note
In conclusion, we would like to give some important tips:
-Juice from shadberry.To get the healing liquid from the berries, you need patience. Do not squeeze the juice at once - in a cool place scatter the irgu on the newspaper and wait a week. Berries will become more fragrant and juicy.
-Birds.As already mentioned, our feathered friends just love irgu. If you do not want to share with them a useful crop, then simply cover the shrub with a grid.
-Know the measure.When you use any product from irgi remember about its ability to reduce pressure and a slight sedative effect.
Related news
Where grows irga (yurga) Berry irga: what is the use What to cook from irgi image, picture, imagery