Very beautiful New York from the window of the plane!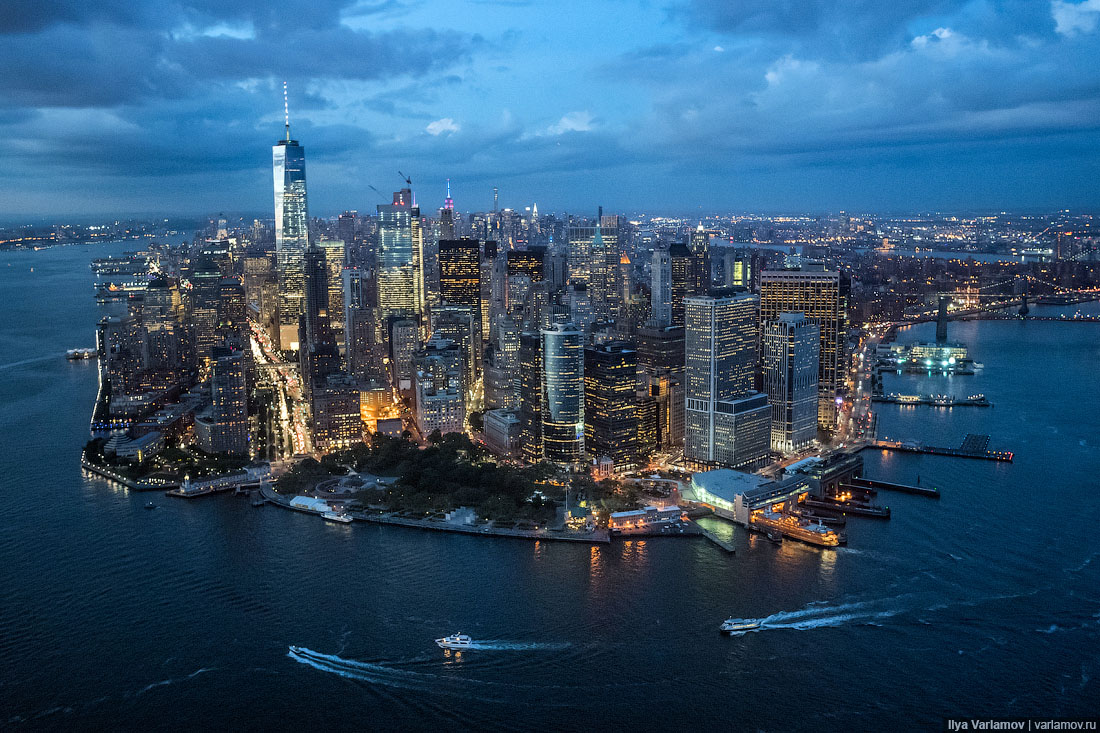 In New York, met with Sergei Vyatkin. He moved to the USA 10 years ago, and all 10 years flies! He flew in Russia too, was even a contender for an astronaut squad. Sergei offered to fly over New York in a small "Cessna", the same one on which Matthias Rust landed in 87 in Red Square. Well, how could I refuse such a flight? Made two laps over Manhattan. To shoot at night from a small plane is very difficult, I tell you. But it seems like a lot of good frames) Look!
01. We fly up to Manhattan.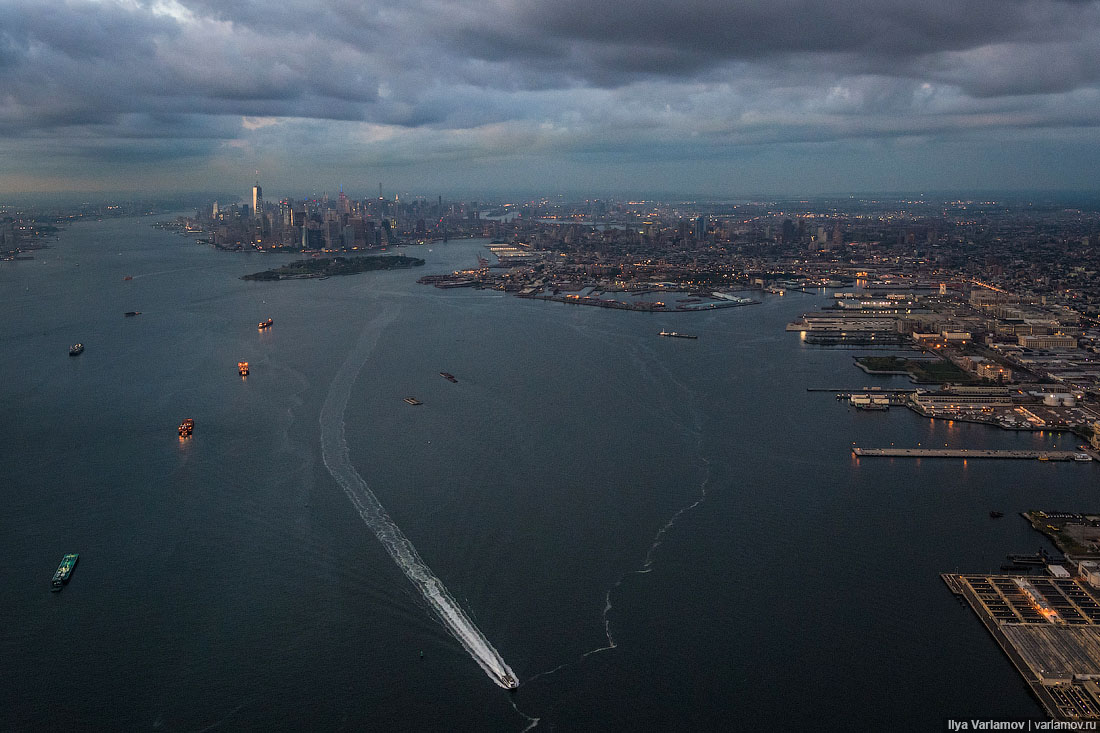 02. View of Brighton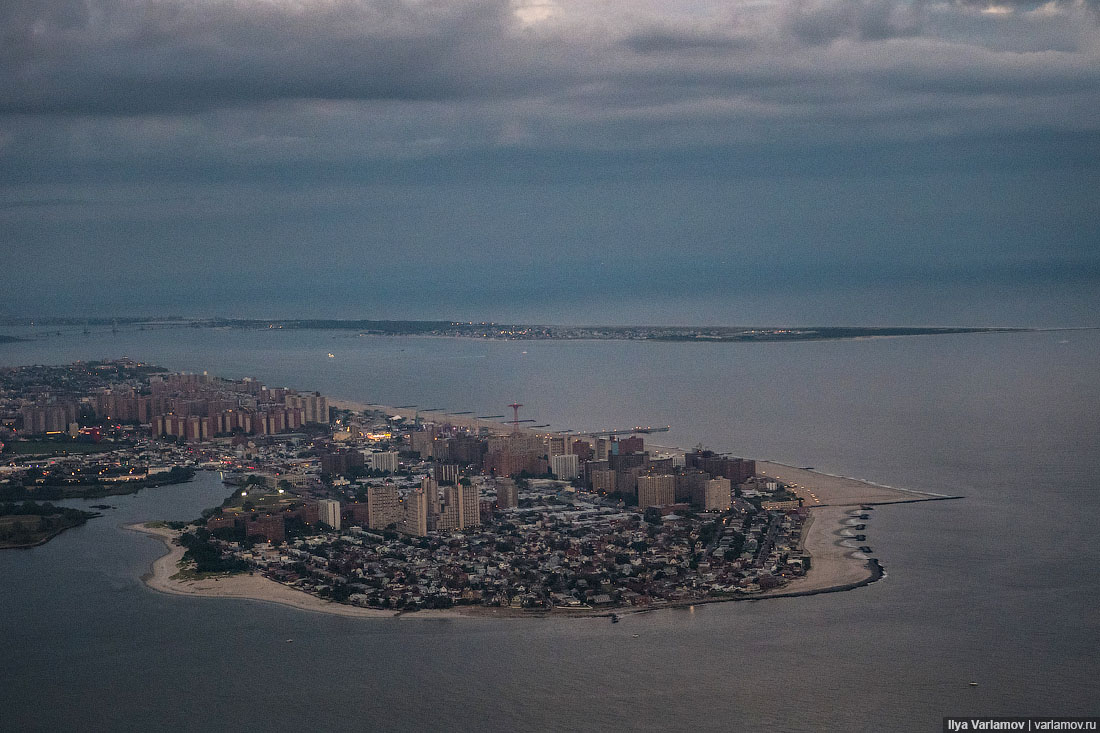 03. And this is the Verrazano-Narrows Bridge, which connects the New York areas of Brooklyn and Staten Island.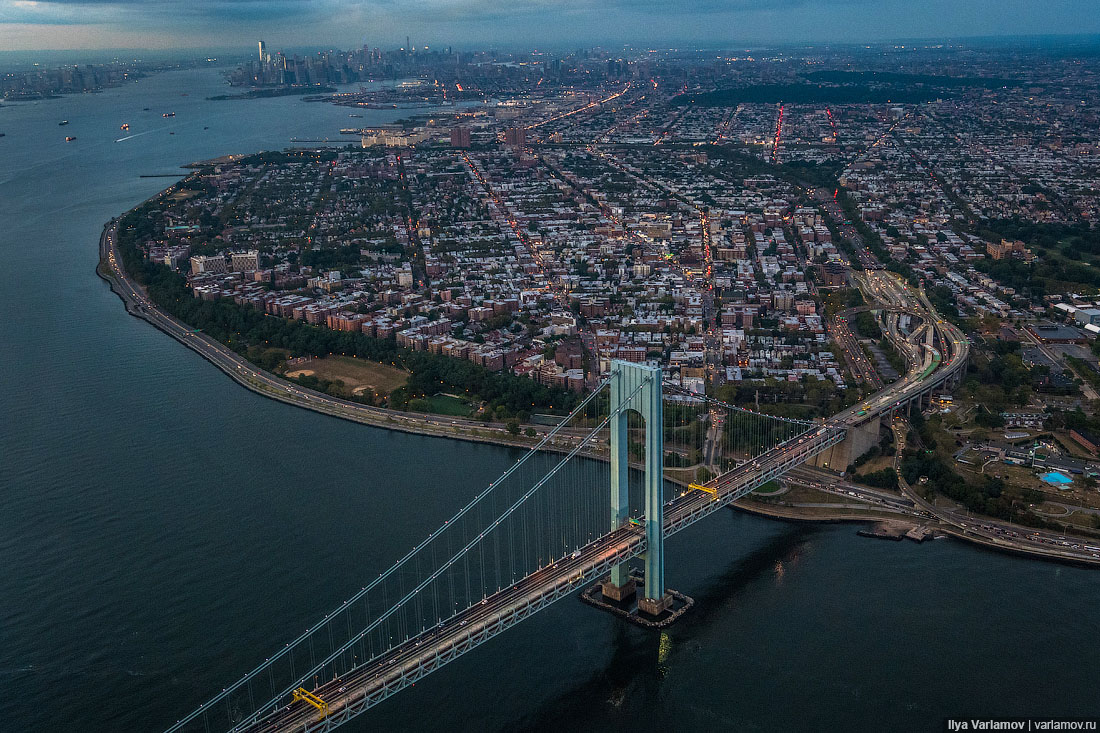 04. Manhattan is getting closer!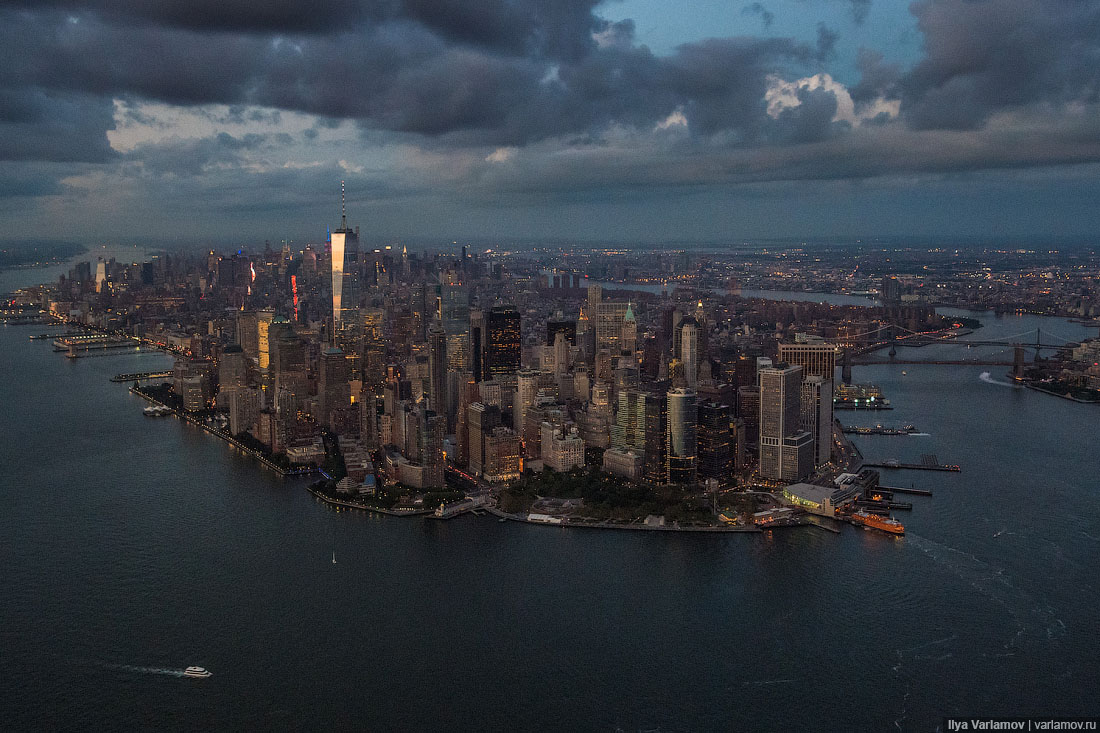 05.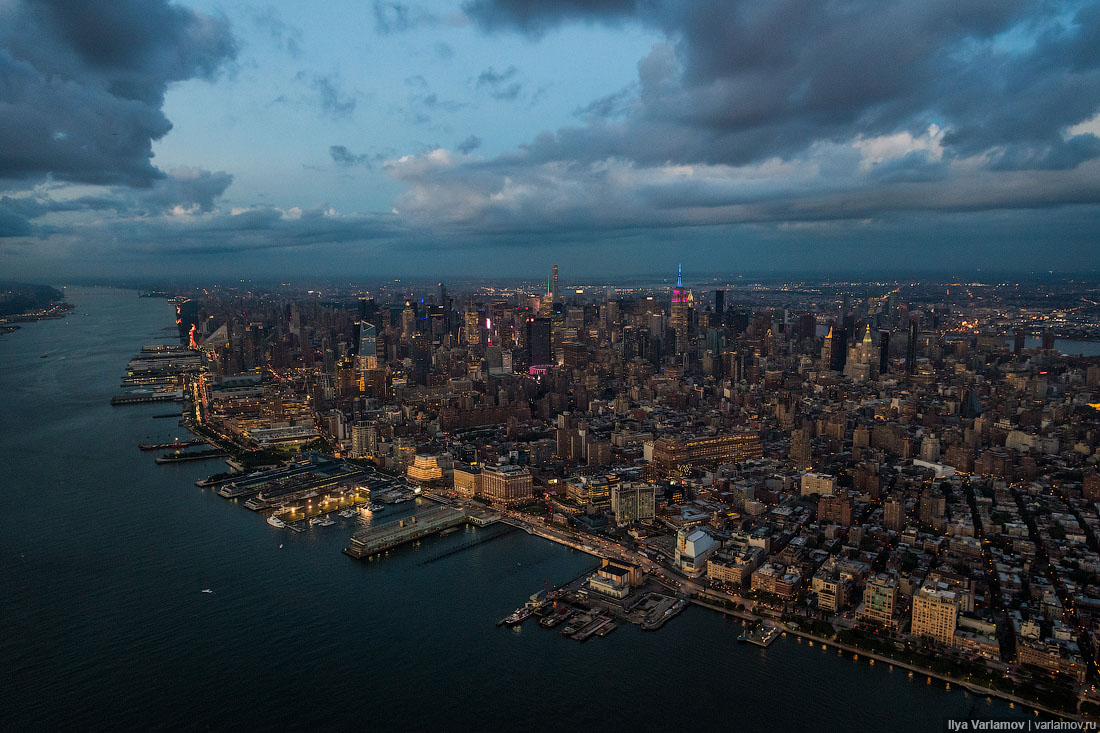 06. This is the upper west side. On the left is Riverside Park, a huge Central Park in the distance.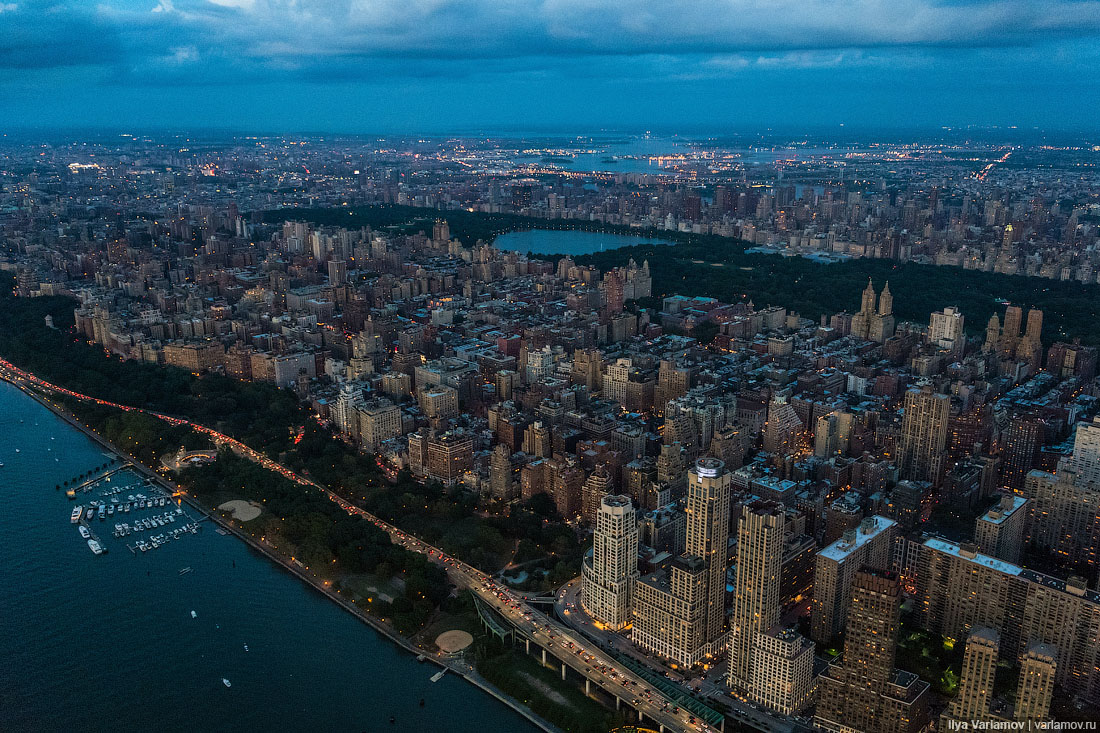 07. Downtown. The tall building is the first building of the World Trade Center, the Freedom Tower. It is the fourth tallest skyscraper in the world - 541 meters (417 meters to the roof).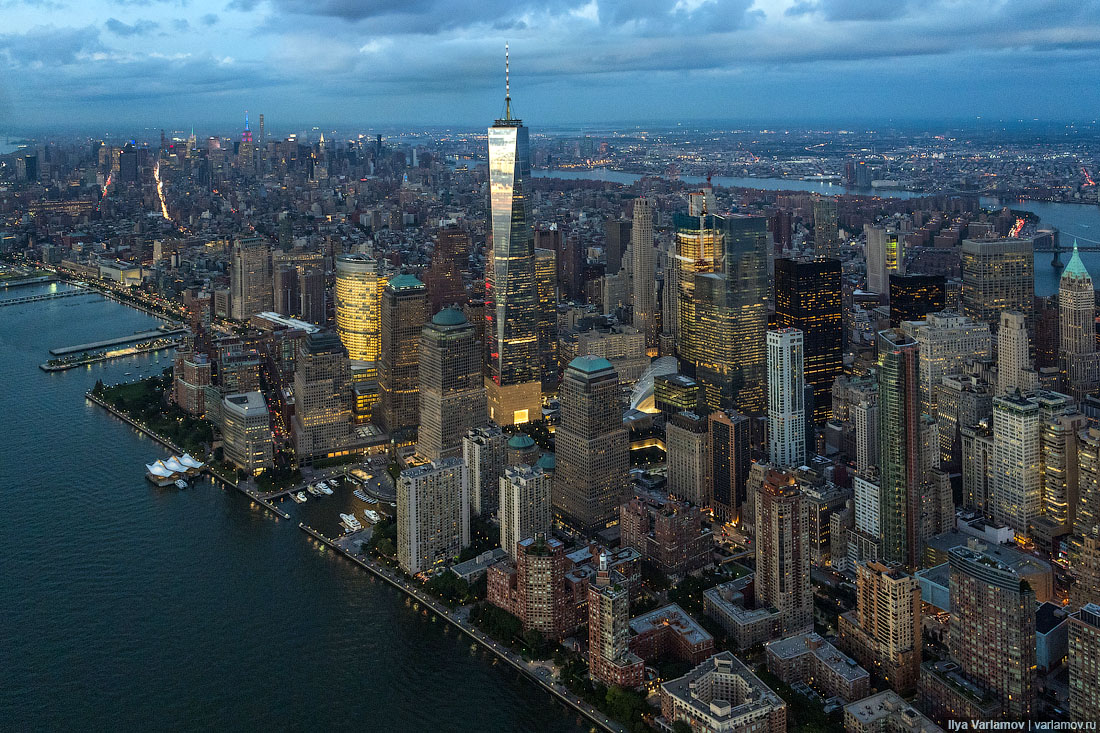 08. By the way, WTC is not only twin towers, as some people think, it is 7 buildings.The twin towers, which were destroyed on September 11th 15 years ago, were an architectural dominant, but not the only buildings of the center.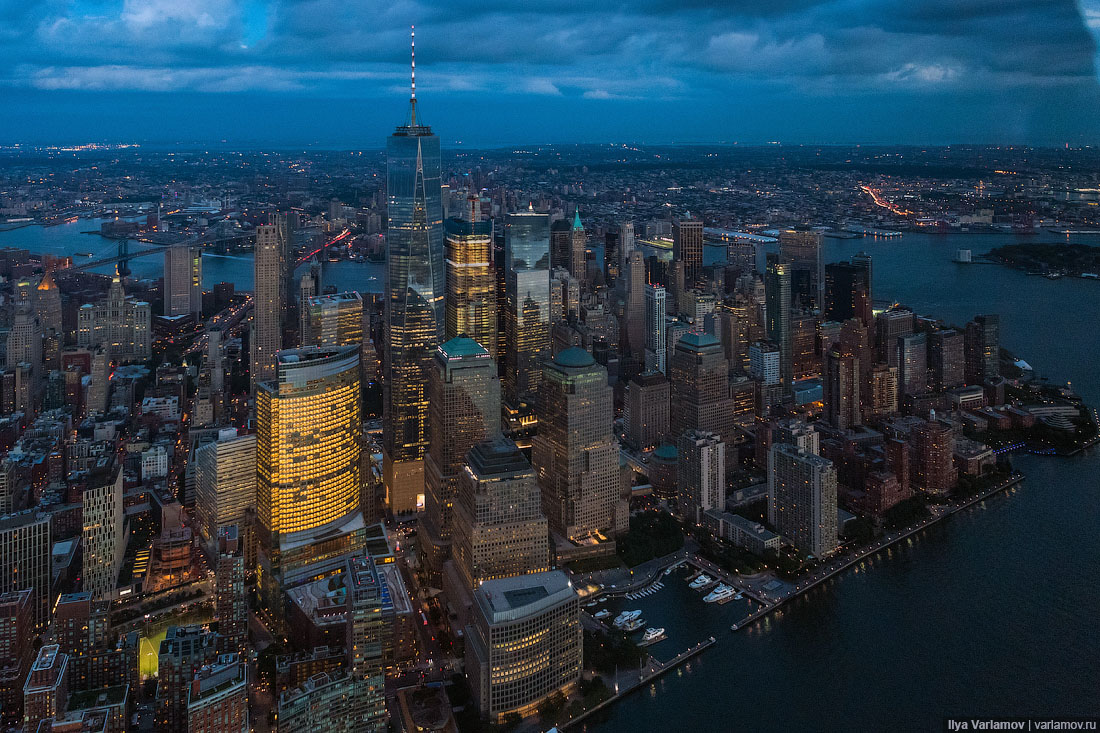 09. A building with a triangle is a complex under construction 10 Hudson Yards. Pink glowing sports complex Madison Square Garden - home arena teams of the NHL and the NBA.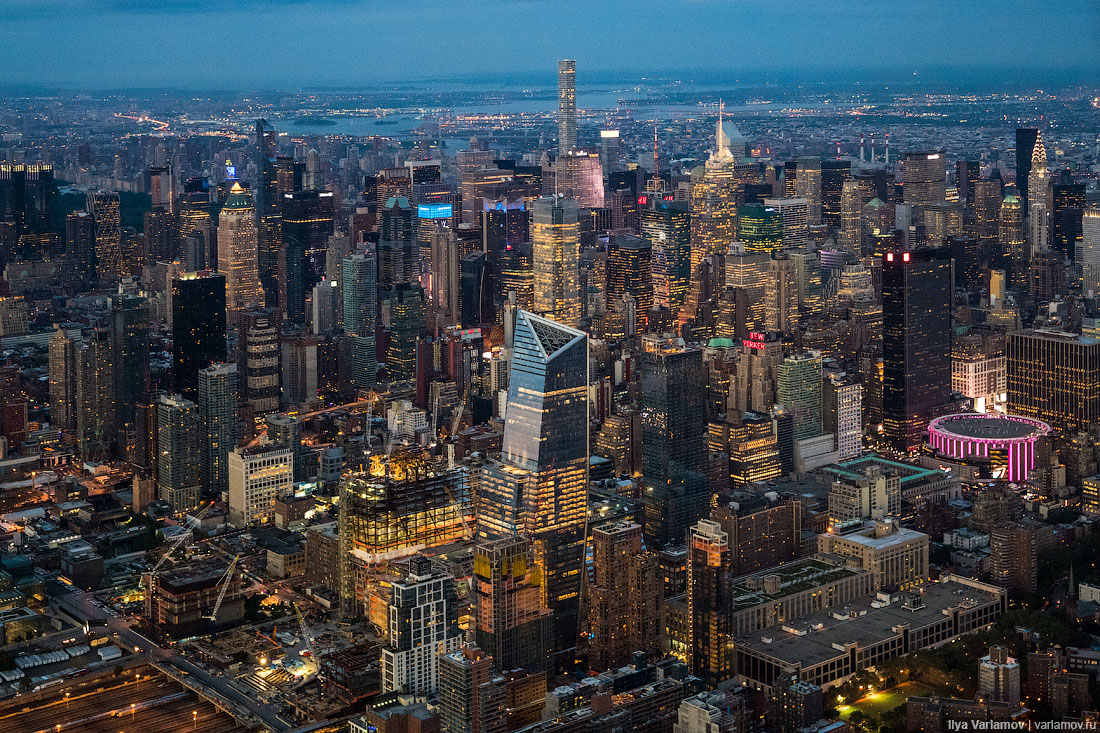 10. Lower Manhattan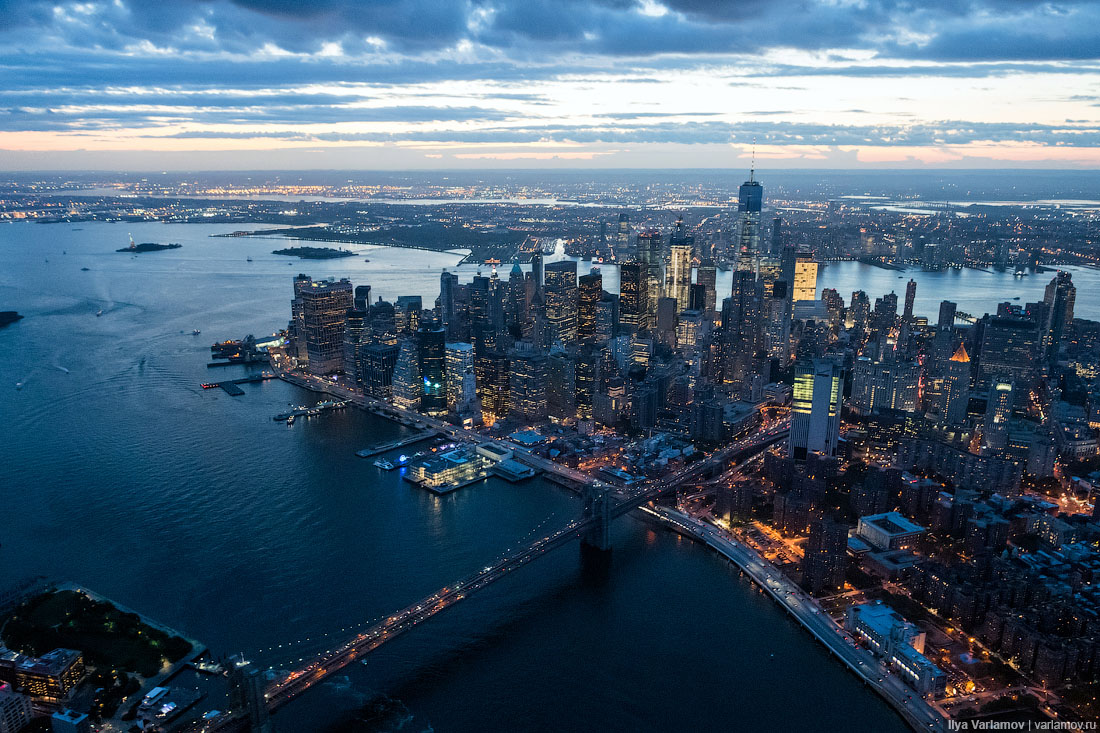 11. Skyscrapers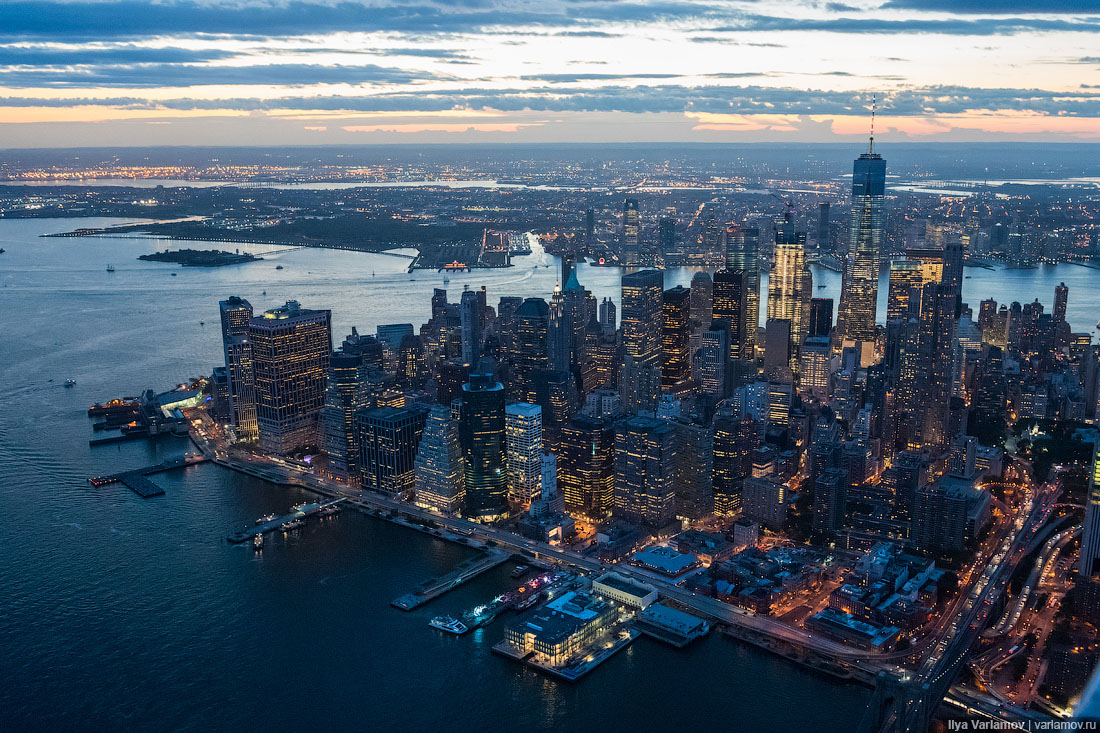 12.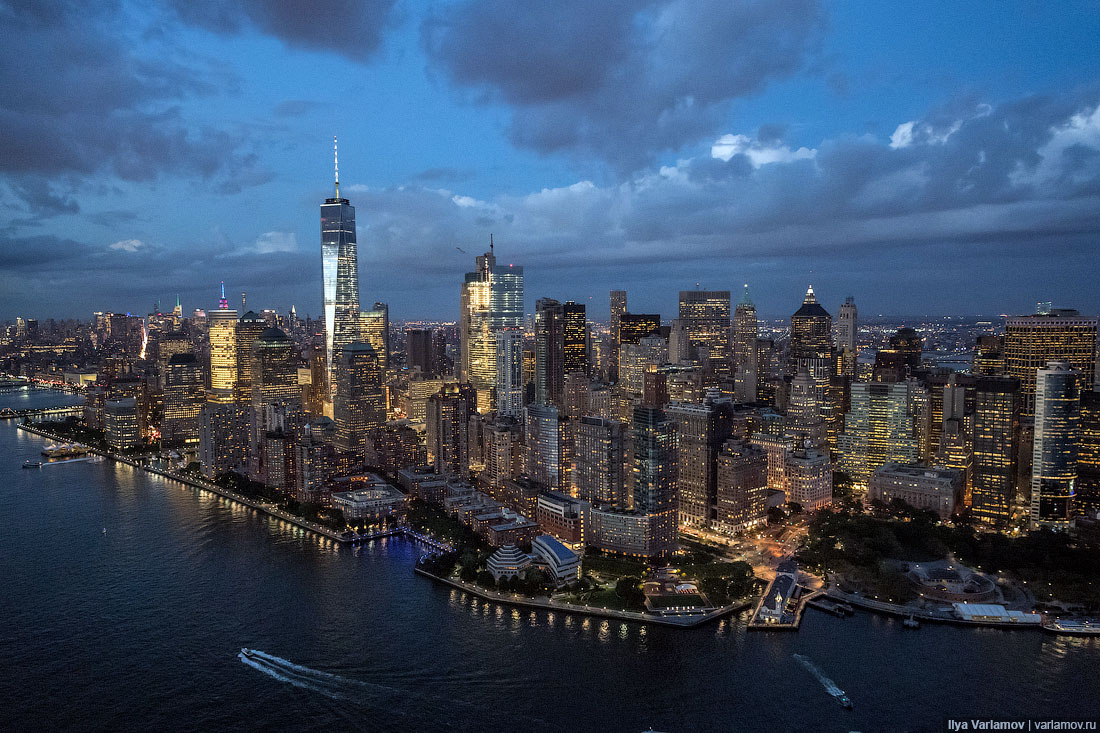 13.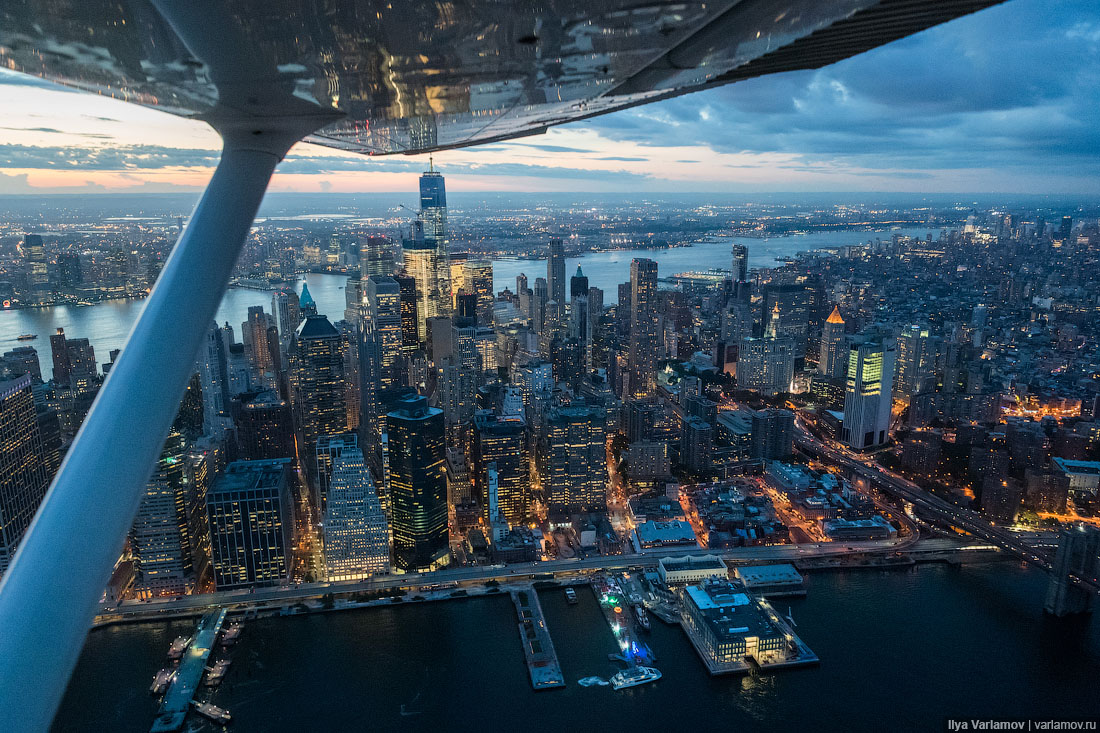 14.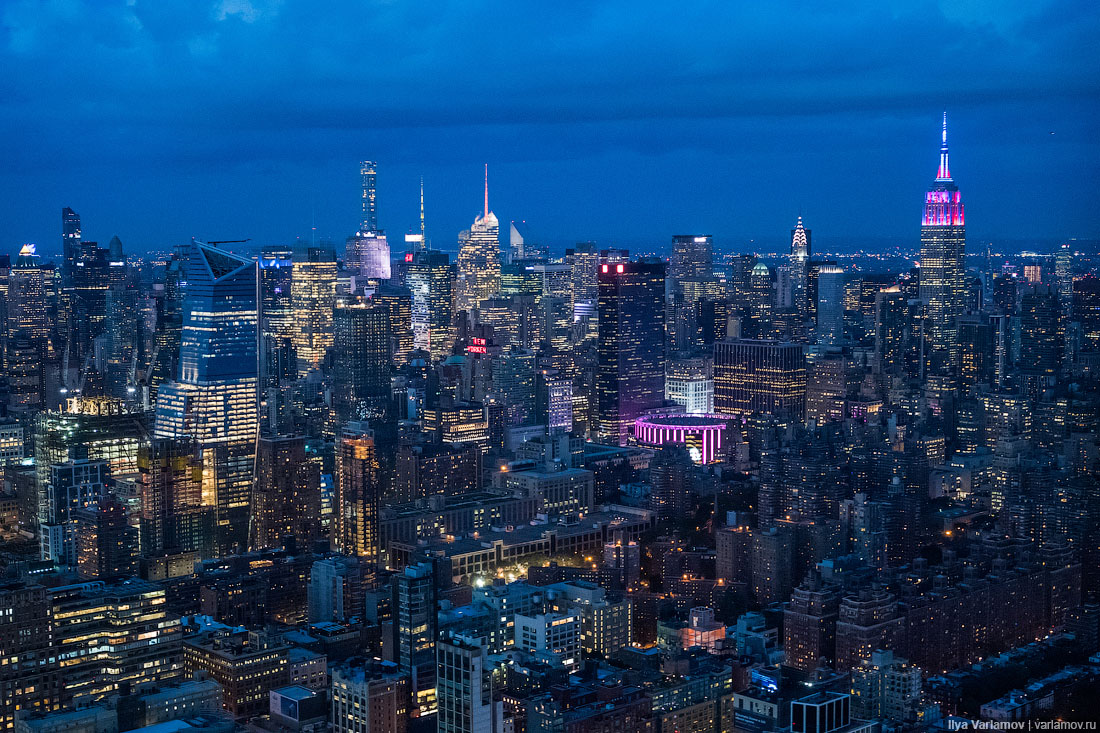 15. See the white bird? ) This is the most expensive metro station, more precisely, TPU, designed by Santiago Calatrava near the World Trade Center. Soon I will make a separate post about him.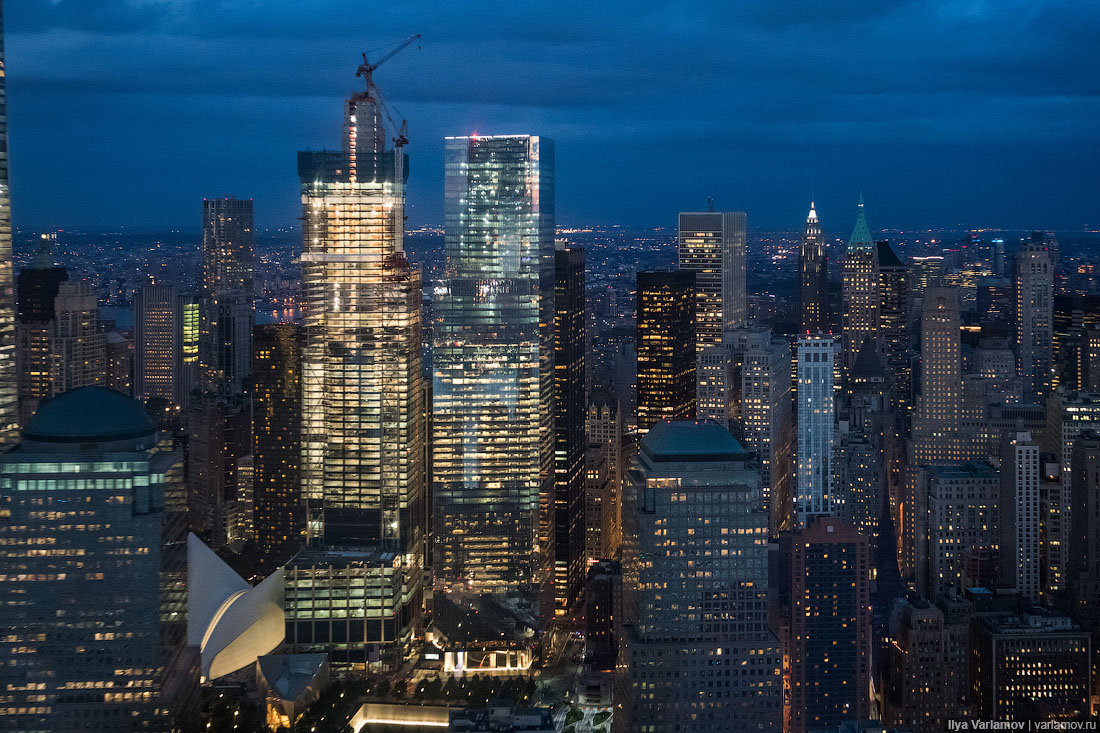 16. This is a rugby arena on the 40th pier. Below the turret in the water is the ventilation shaft of the tunnel.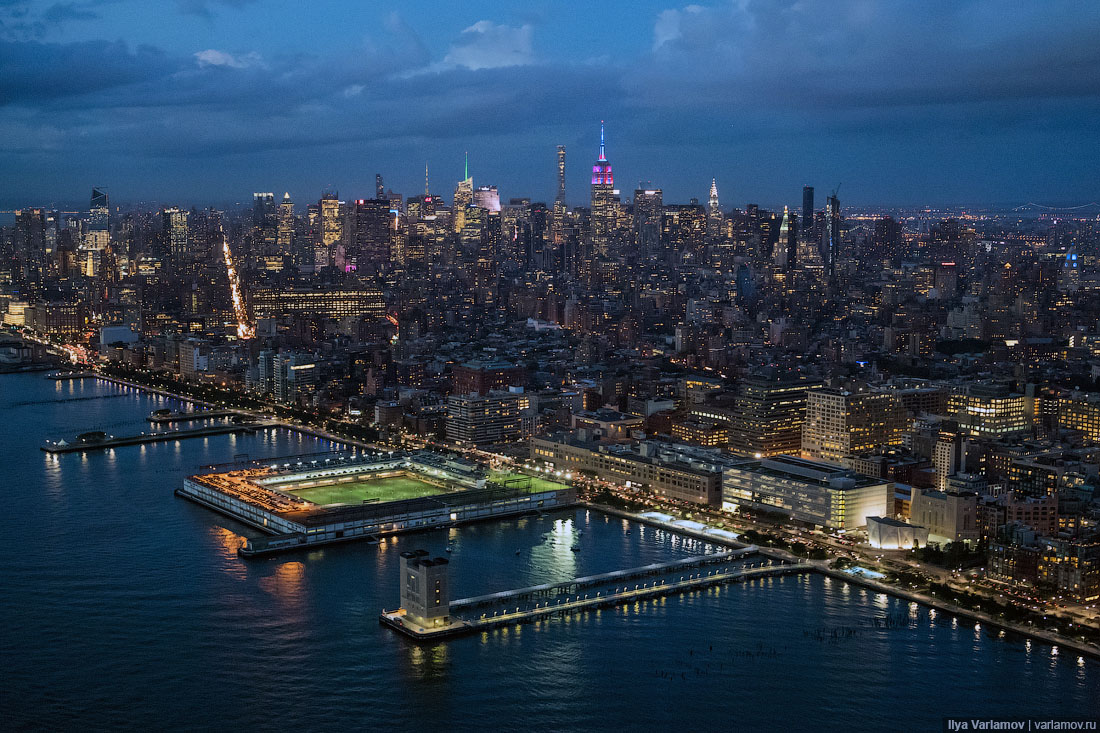 17. Piers and garages for boats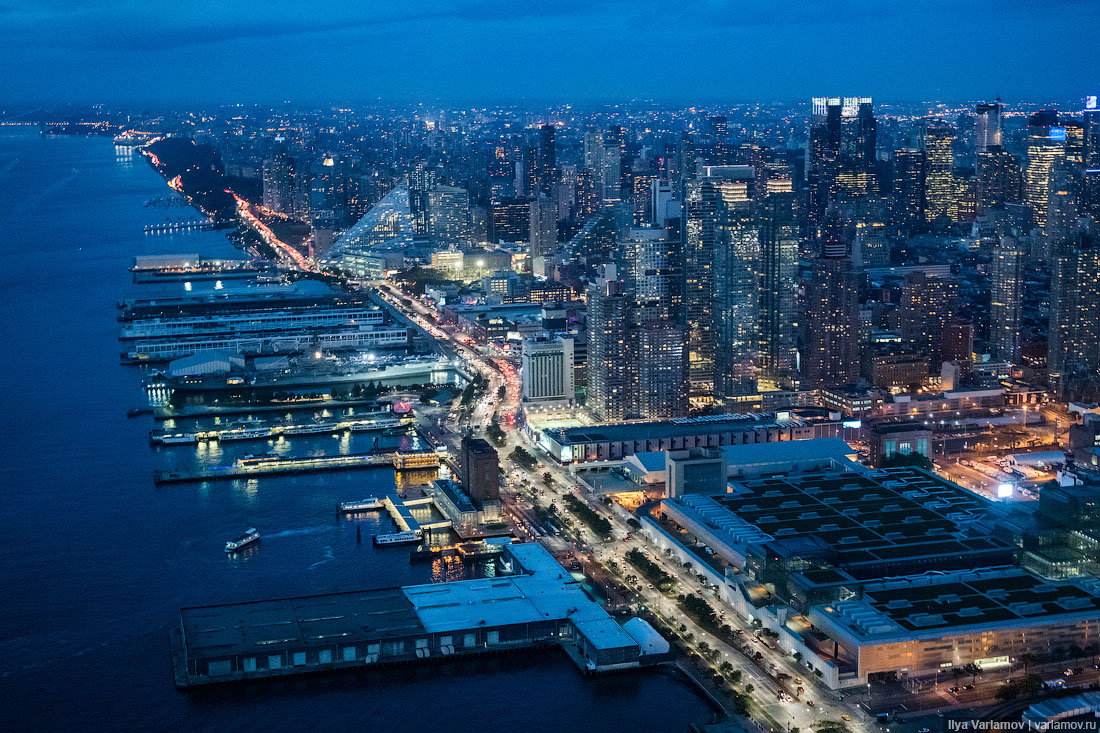 18. And this is a very beautiful apartment house VIA 57 West.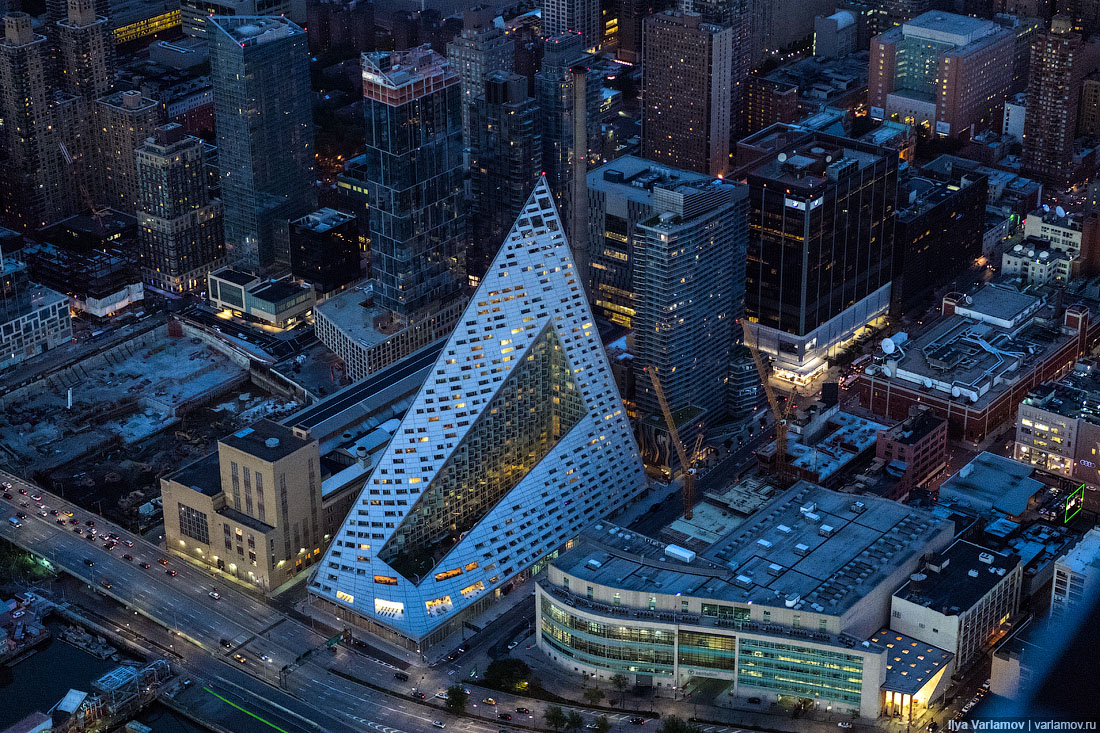 19. It was only completed.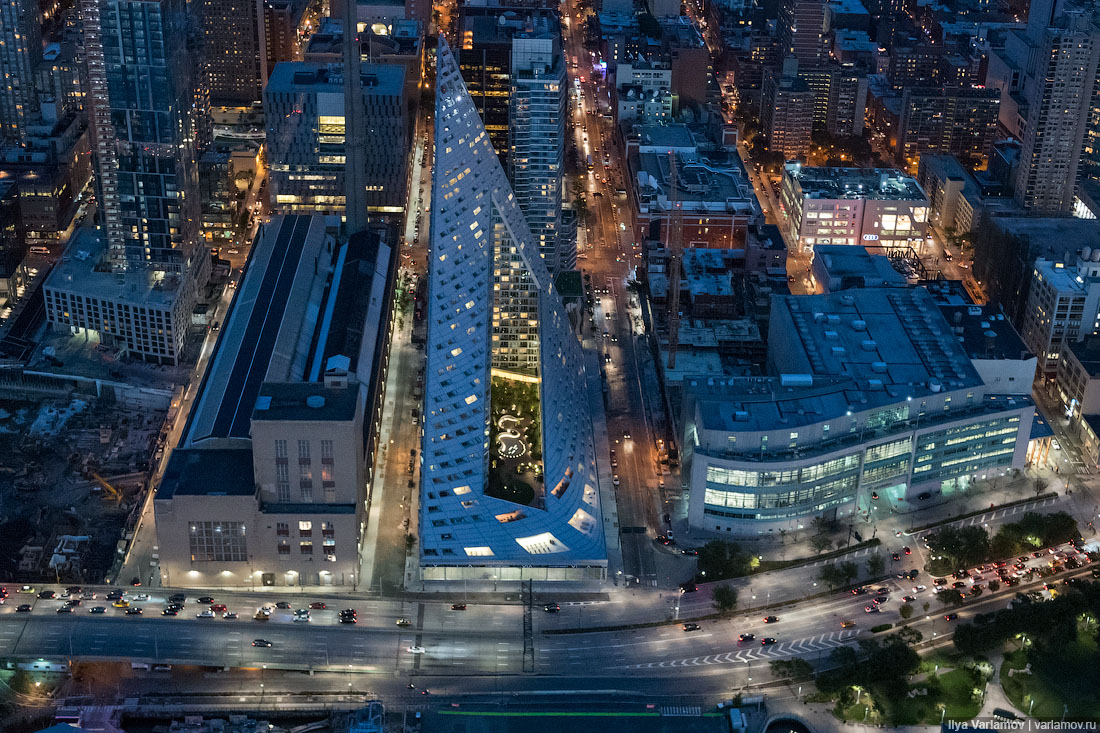 21.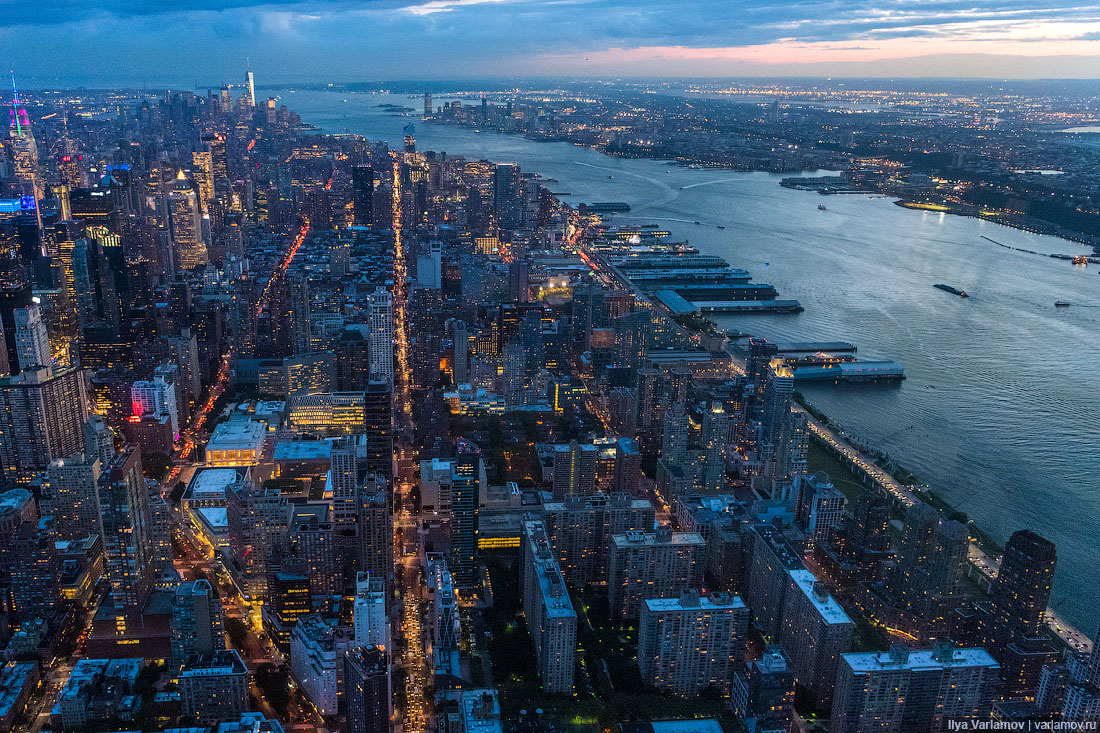 22.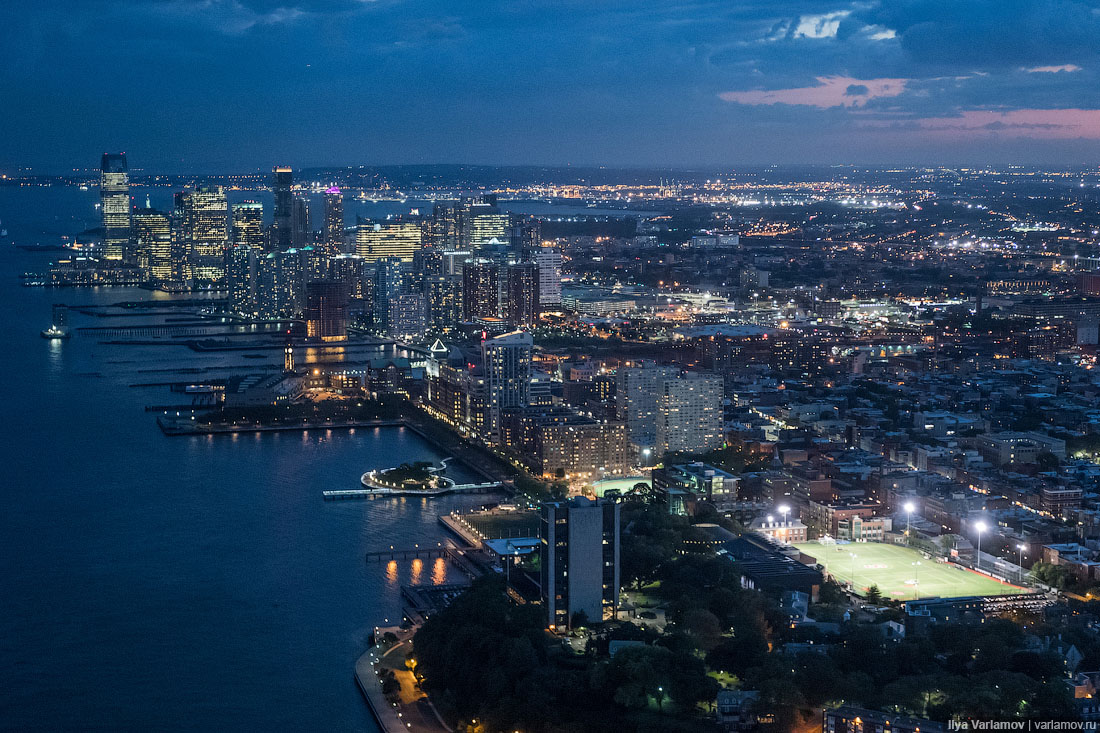 23. View from Manhattan to Brooklyn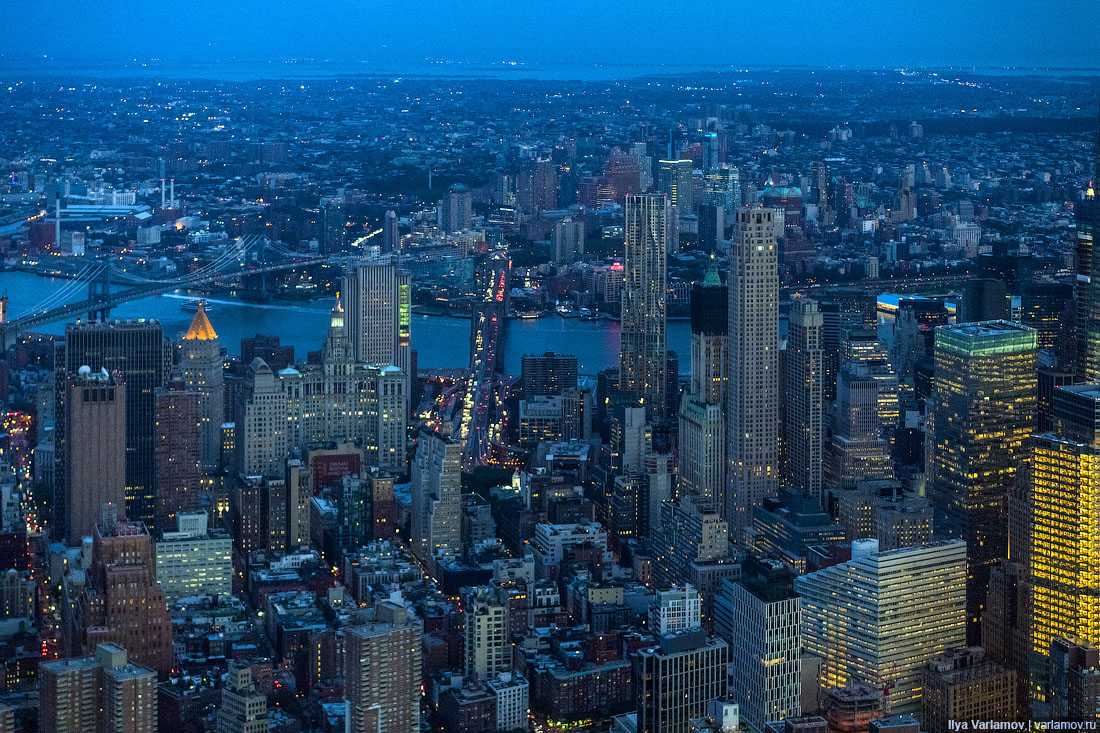 24. Very beautiful Queensboro Bridge. It is also sometimes called the 59th Street Bridge, because its end in Manhattan is located between 59th and 60th streets.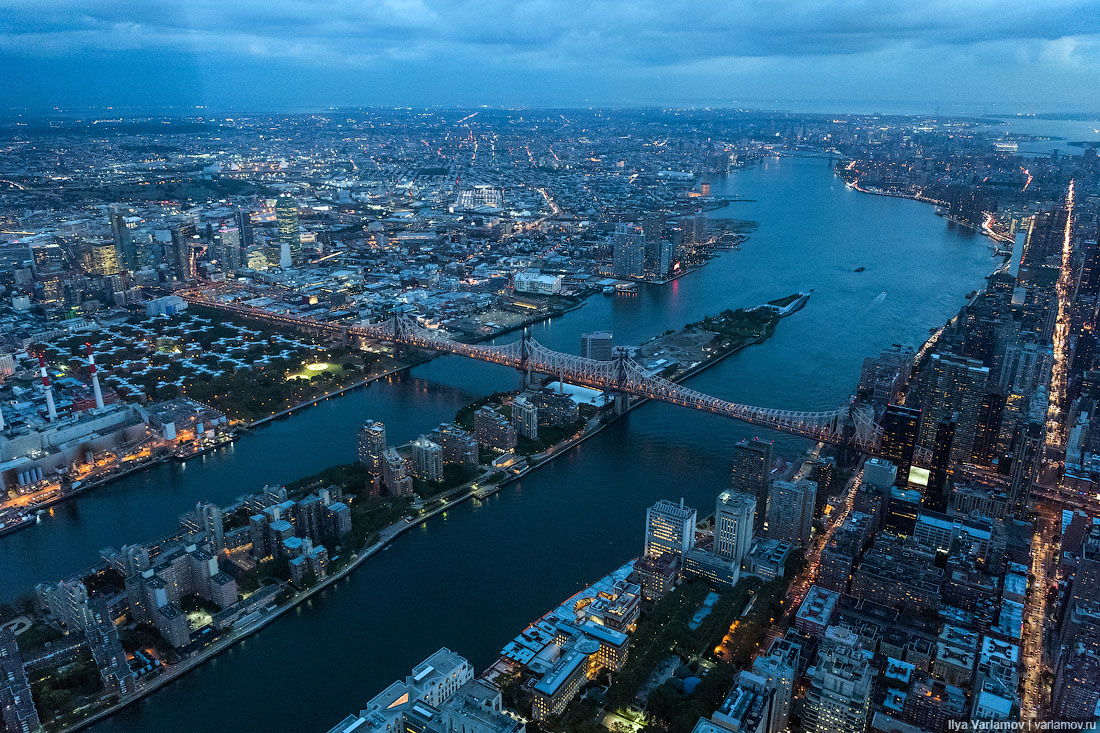 25.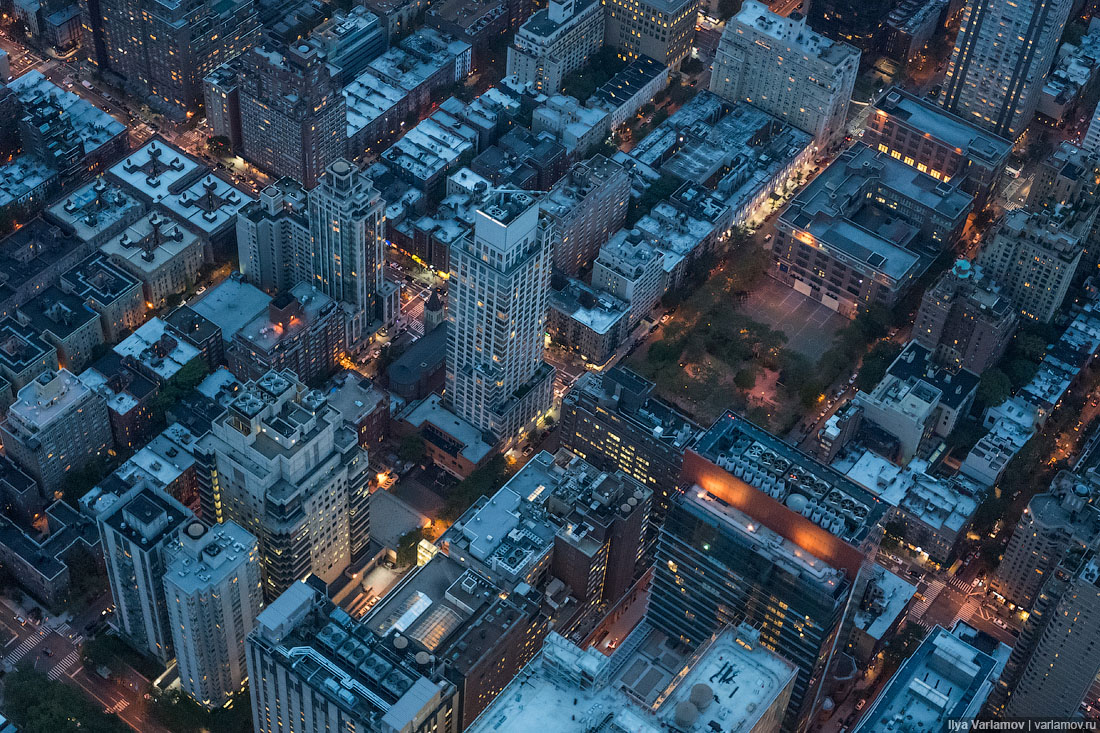 26. Quarters for the poor)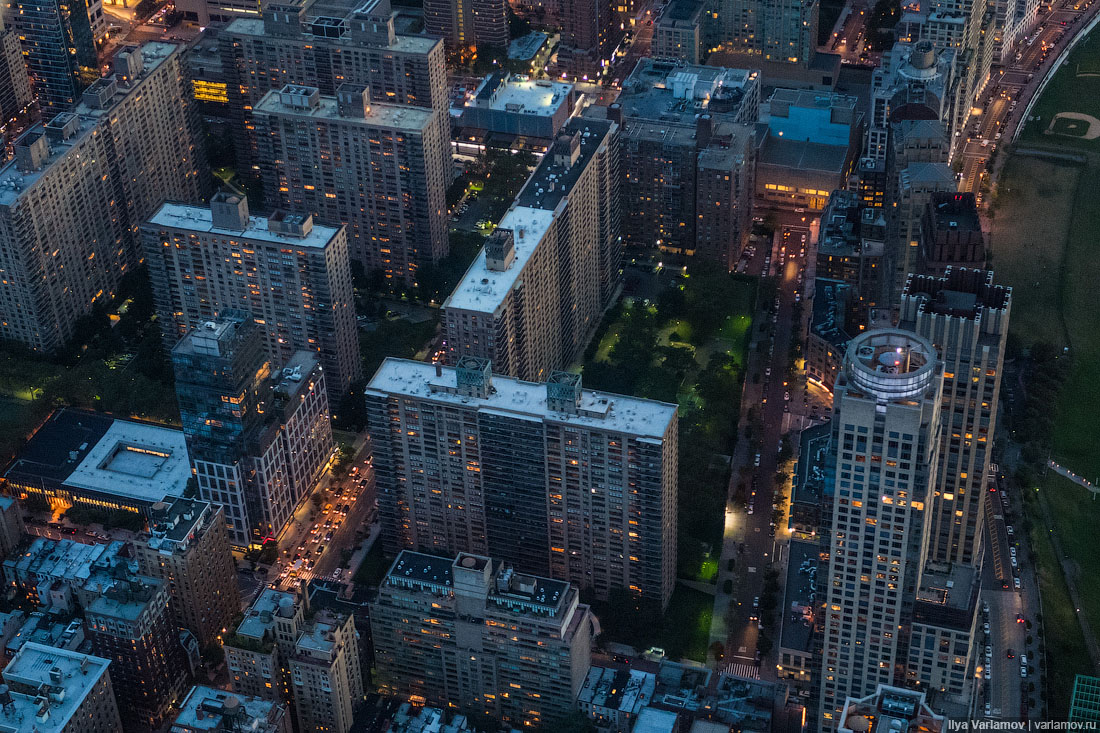 27. Do you know why skyscrapers are concentrated only in some places in Manhattan? All because of the ground. In the central part of the island, the grounds do not allow building high-rise buildings, so skyscrapers stand in the lower and upper parts, and between them there is a usual low-rise building.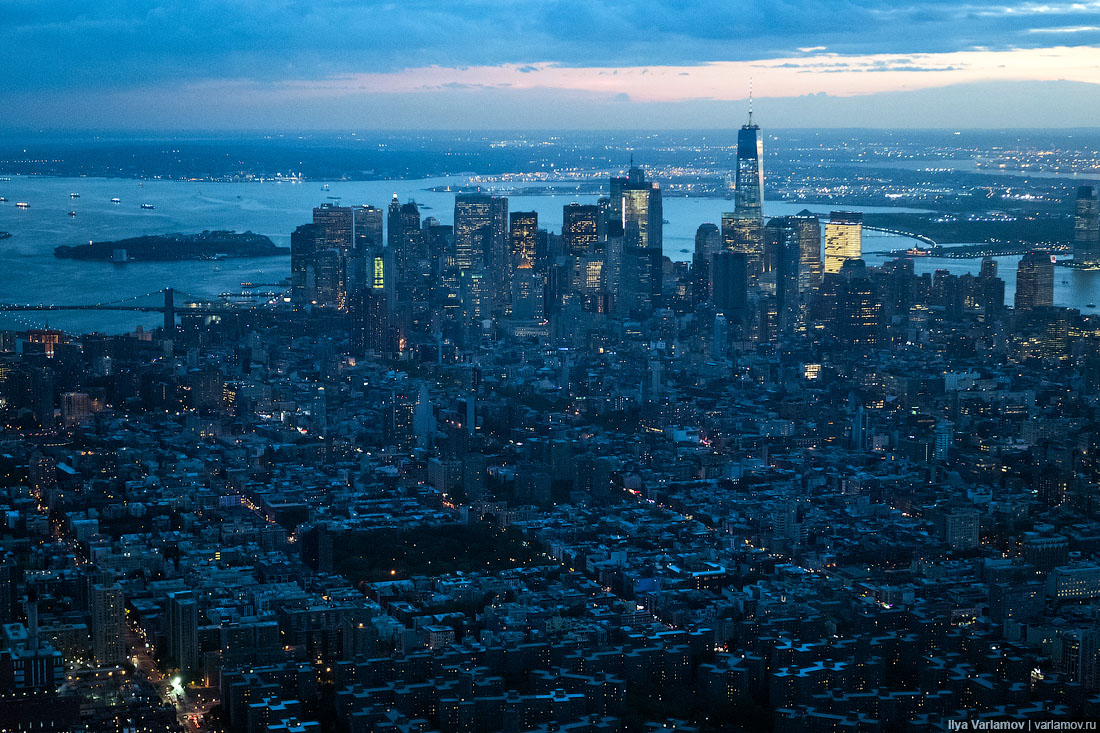 28.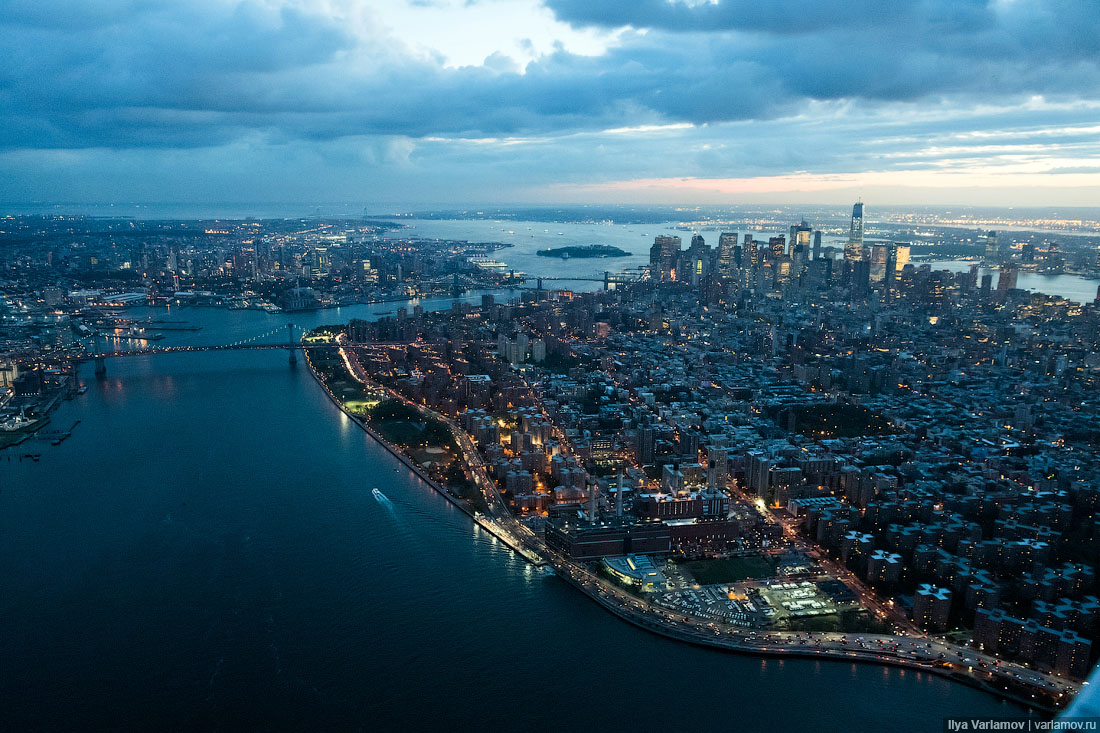 29.In the foreground, the crosses "pradzhekty" - social housing. It used to be quite dangerous to go there. And now at night it is better not to walk in these areas.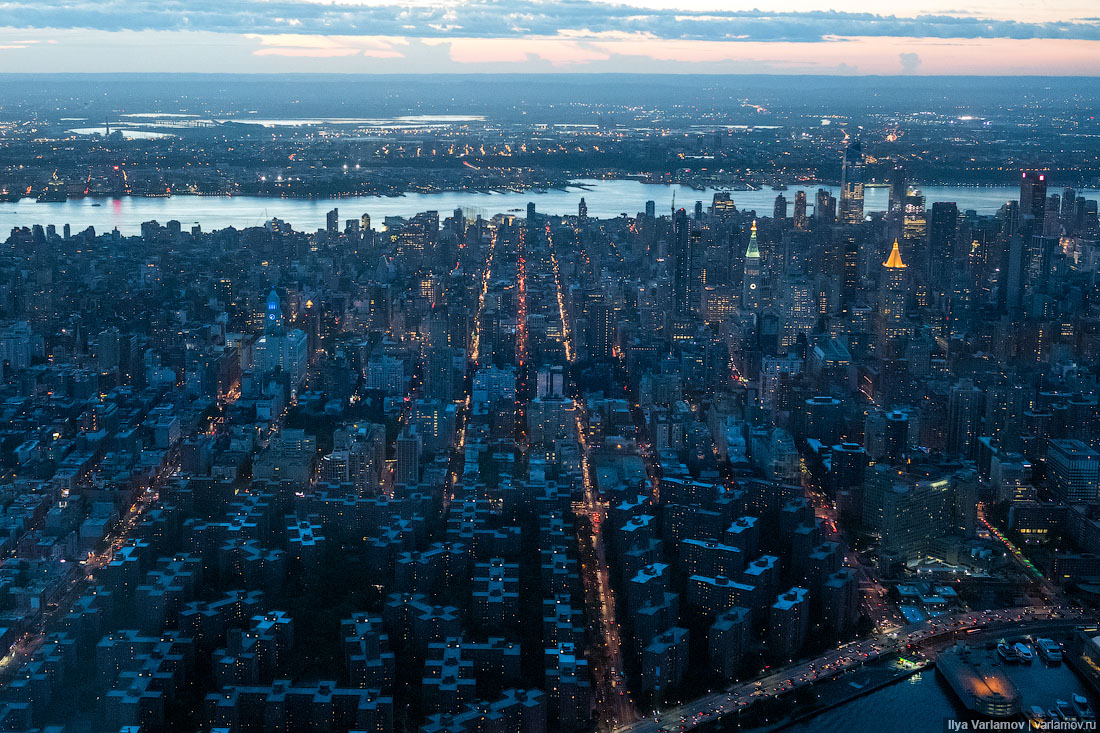 "Pradzhekty" always build a large residential complex, very gloomy and dark. They were built in different years. New York is a record holder in social housing. And this is a big problem on the one hand. Having received an apartment in such a house, people pay rent for about $ 300 and do not want to do anything. After all, the next step is to rent a house at a commercial rate, and this is already from $ 1,000 per month. Why does a person have to work, to achieve something in life, if he has almost free housing by New York standards? In such high-rise buildings live for generations. But politicians like it, because these are voters with whom it is convenient to work. So do not hurry to settle them.
30. On the left is Brooklyn, on the right is Manhattan.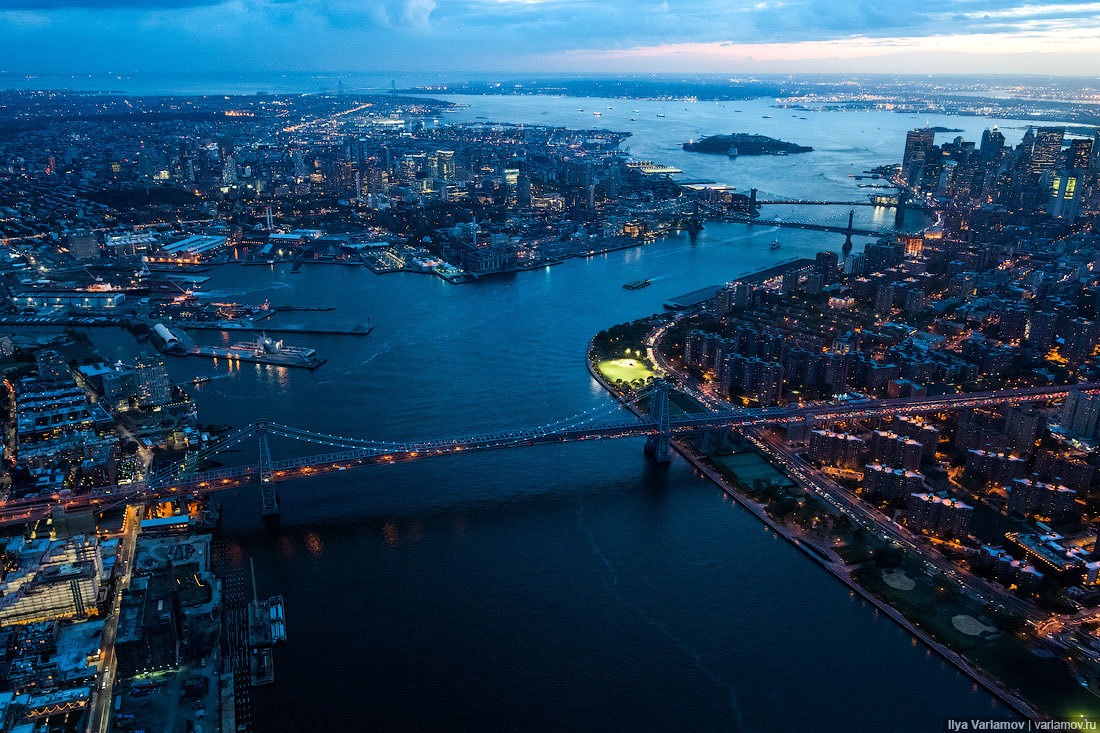 31.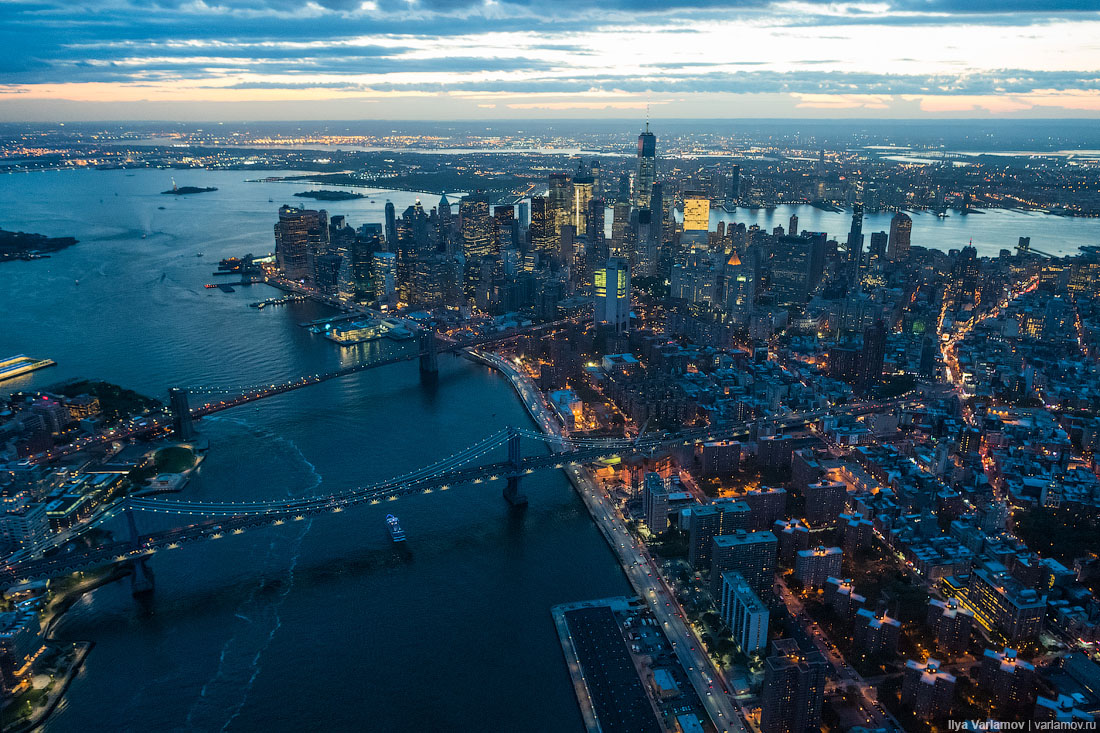 32. "Pradzhekty" below.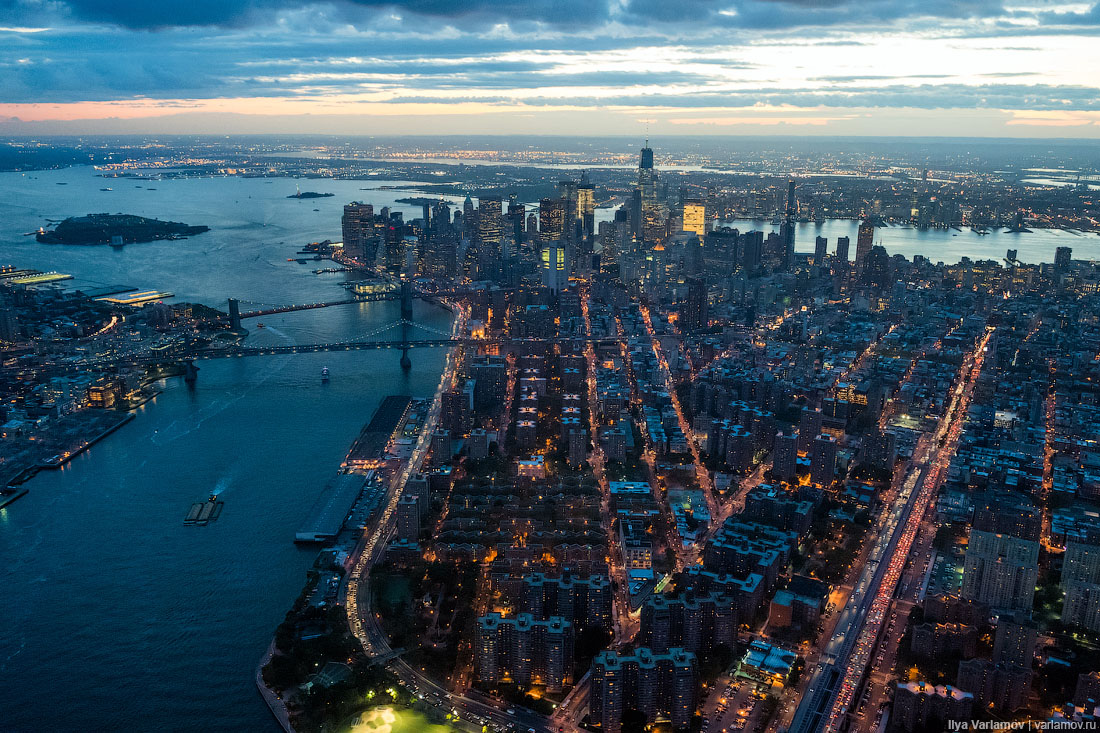 33.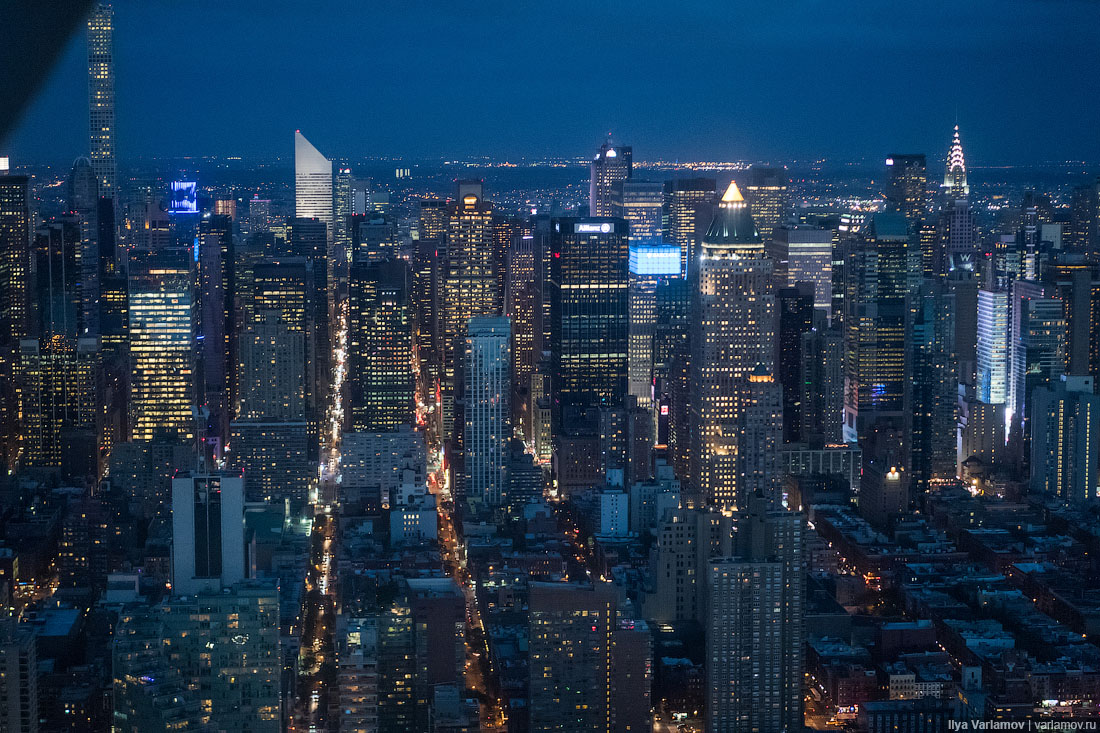 34. An interesting look. It shines with the lights of the legendary Times Square - the business card of New York and one of the brightest squares in the world.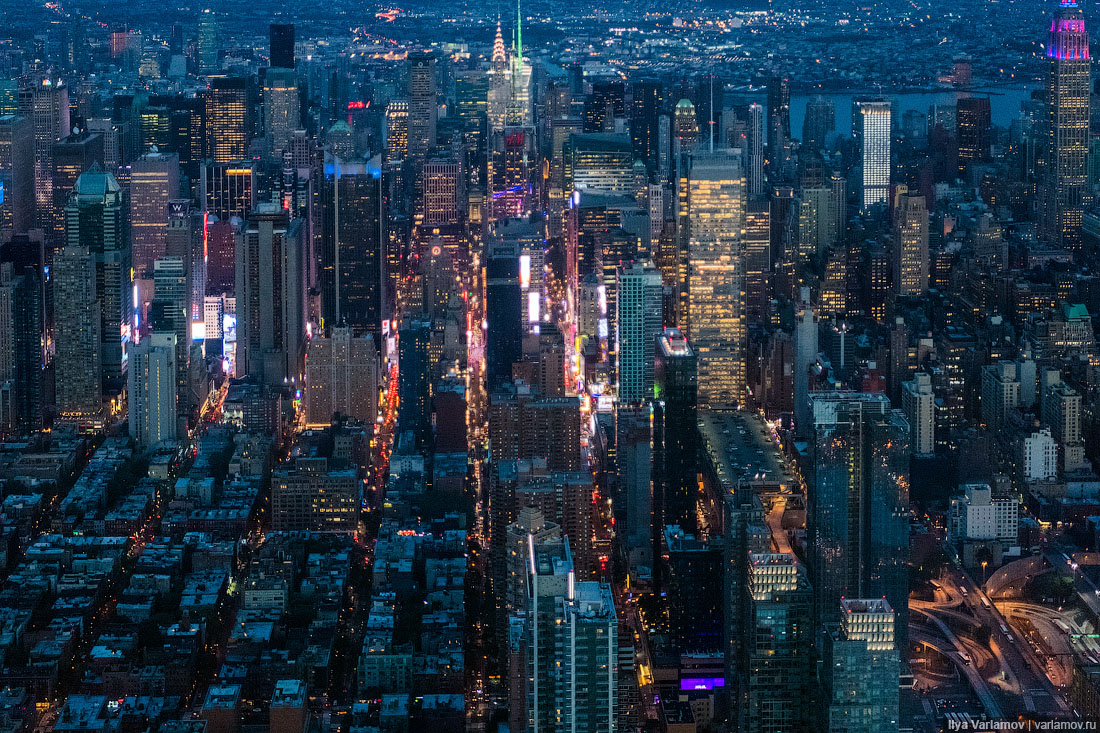 35. View from the Central Park on 7th Avenue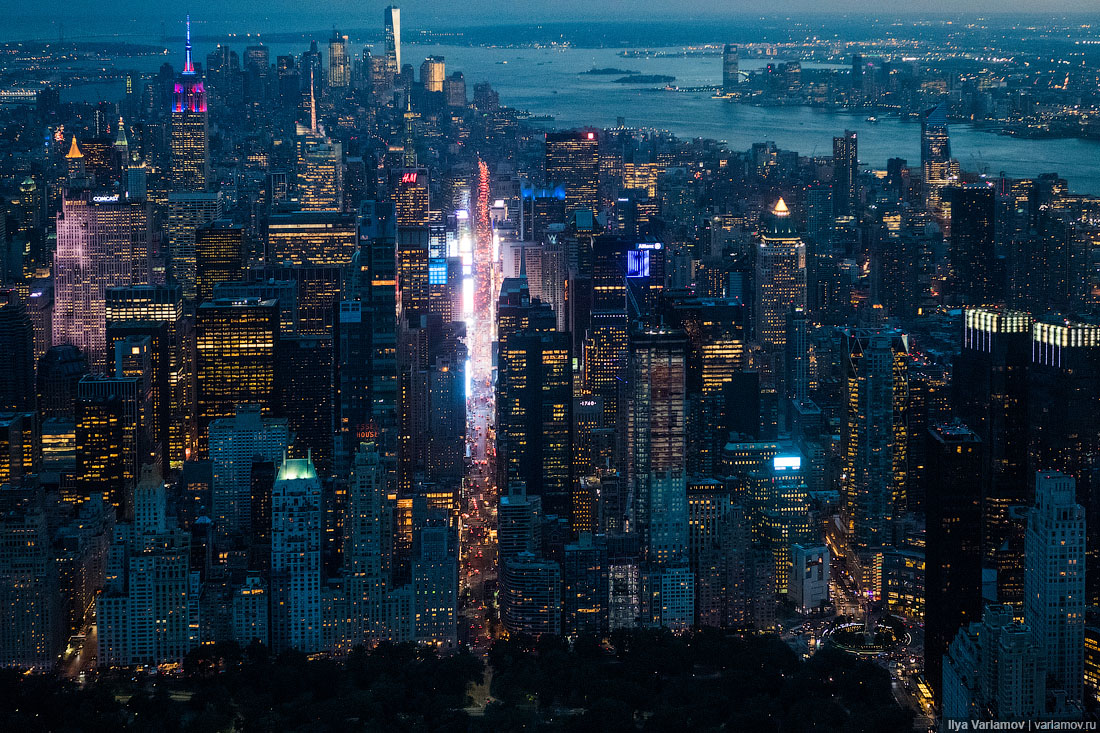 36. View on 8th Avenue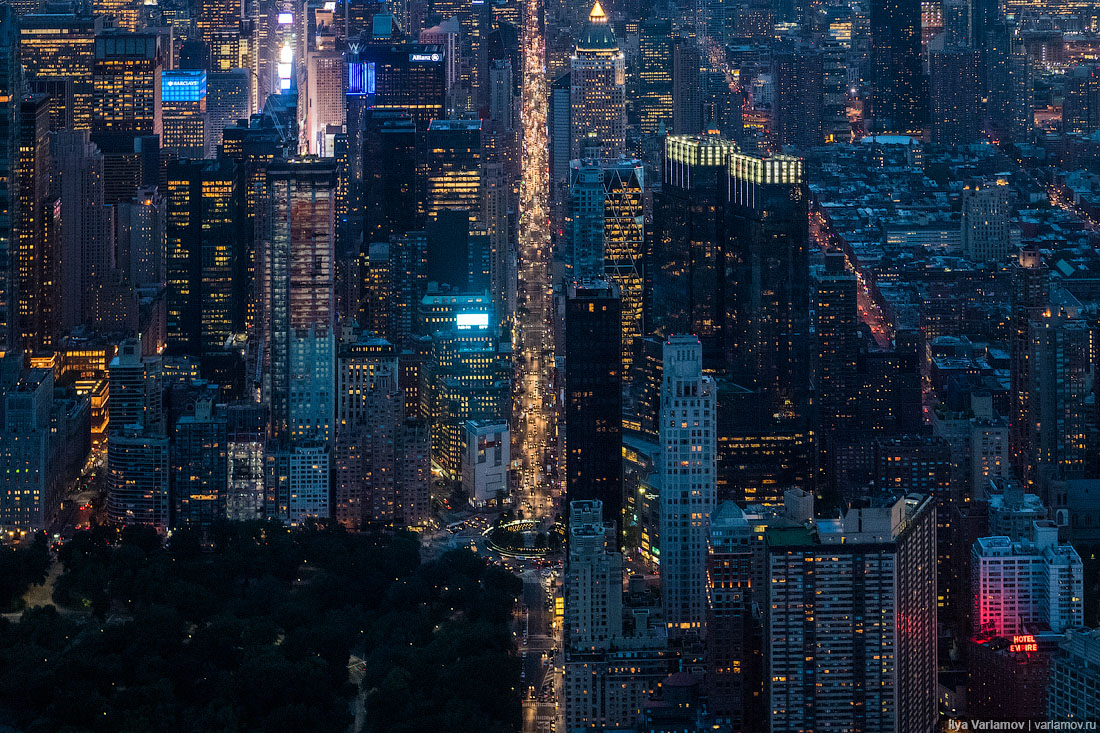 37.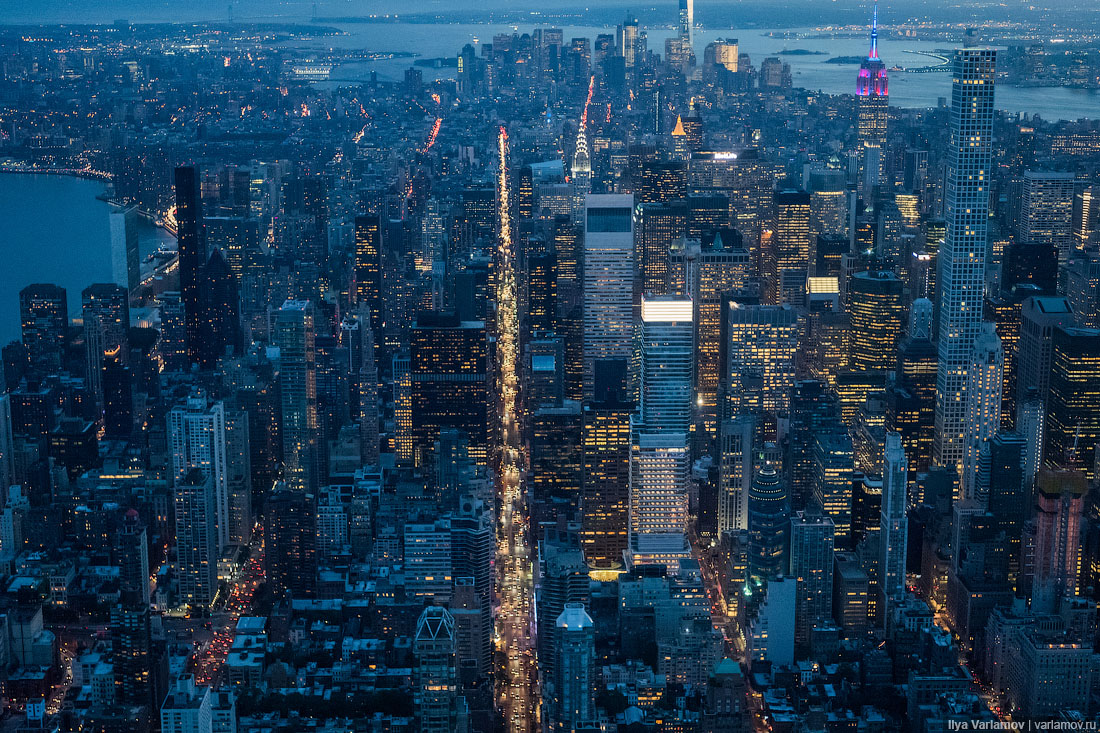 38.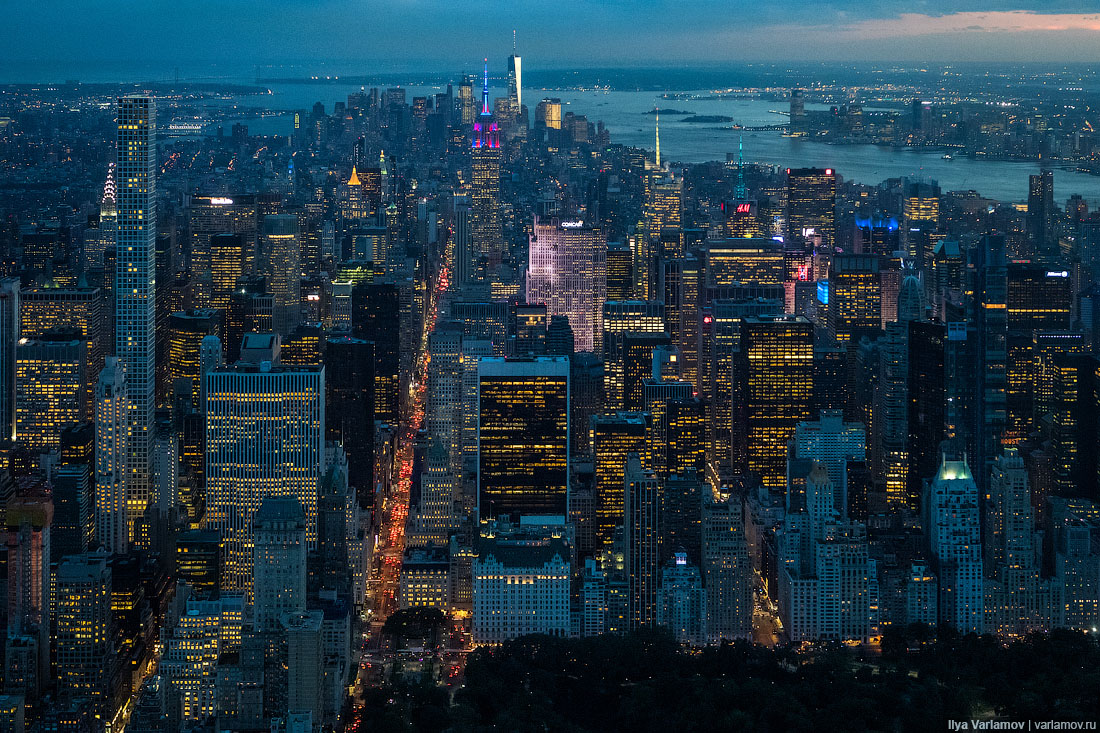 39. Fly over Central Park.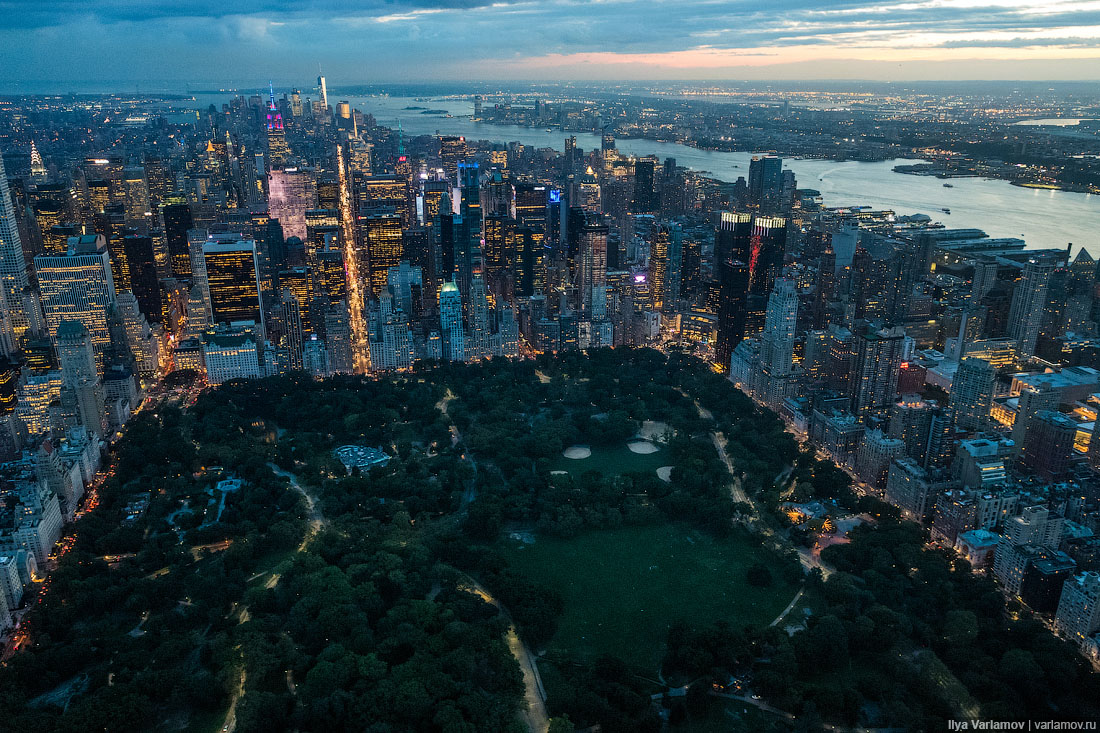 40. Have you found out?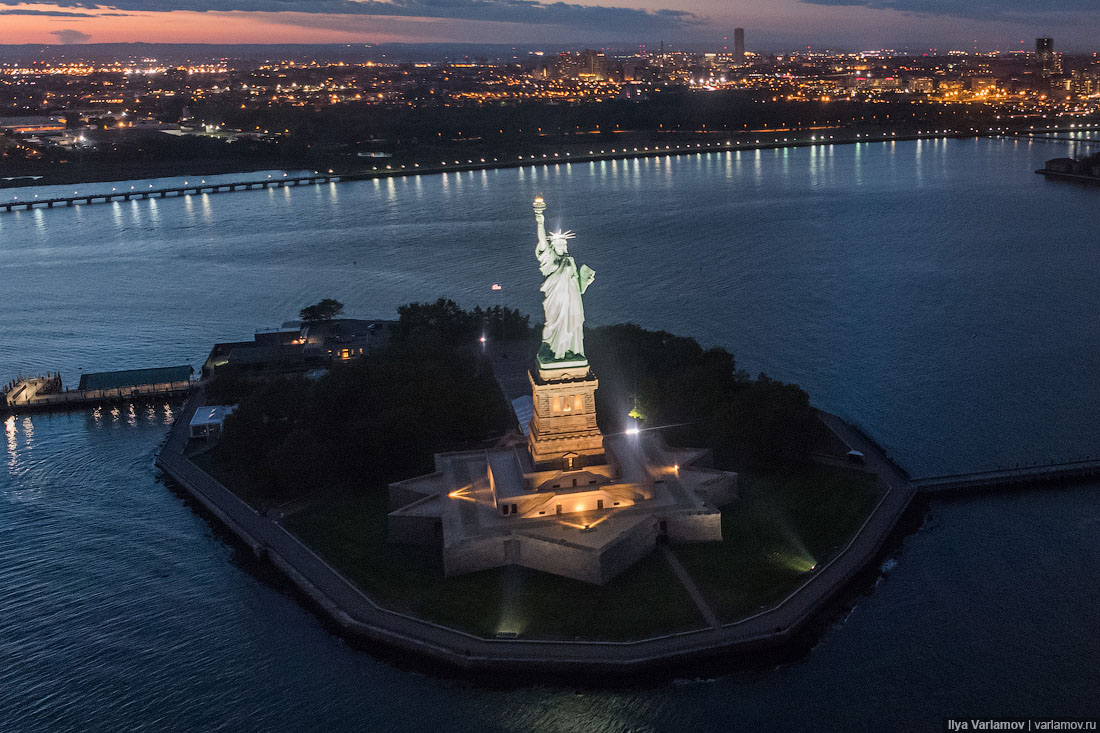 41. Brooklyn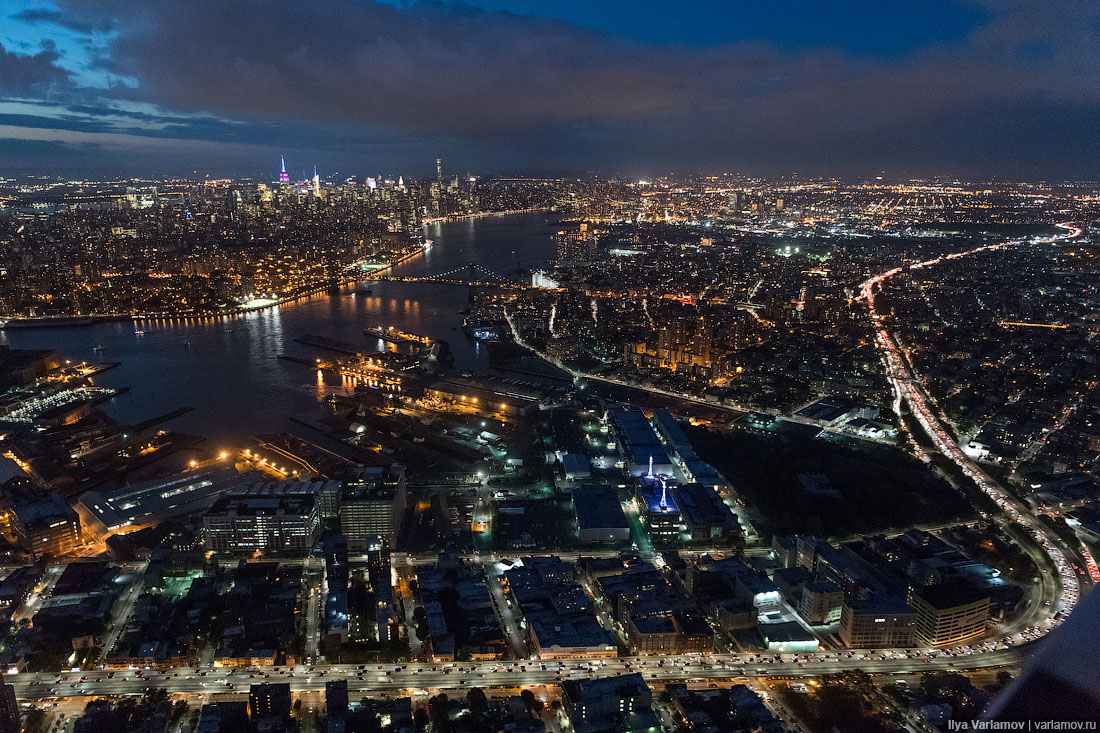 42.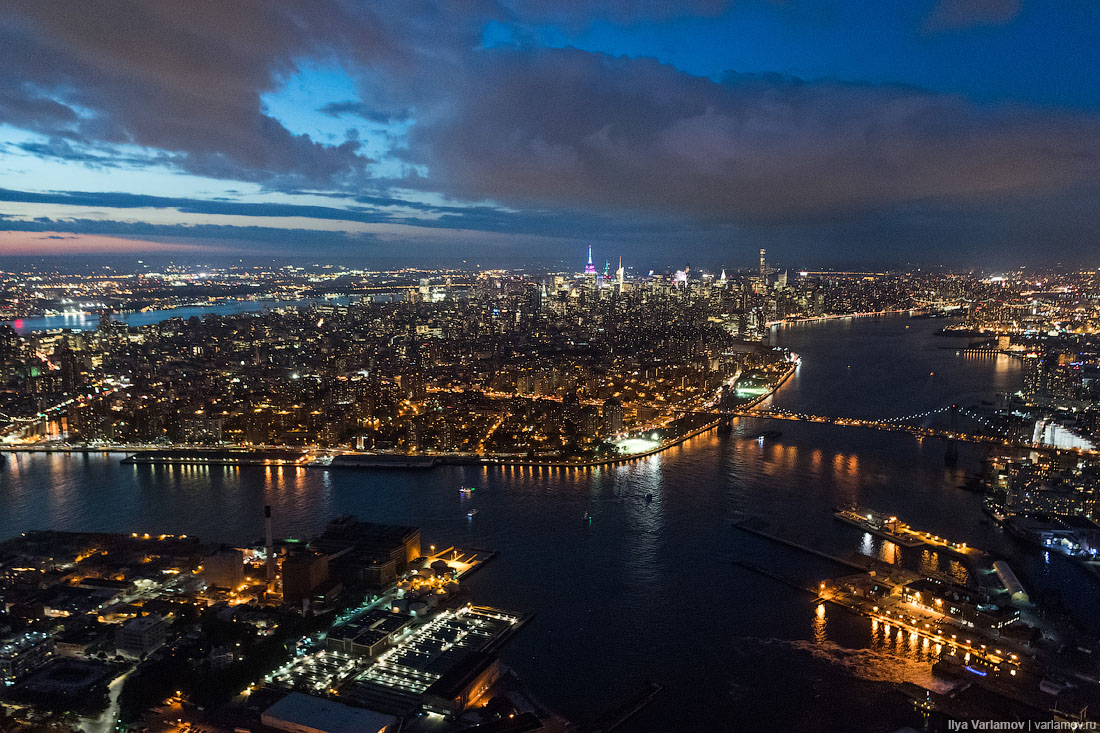 43. Brooklyn and Manhattan bridges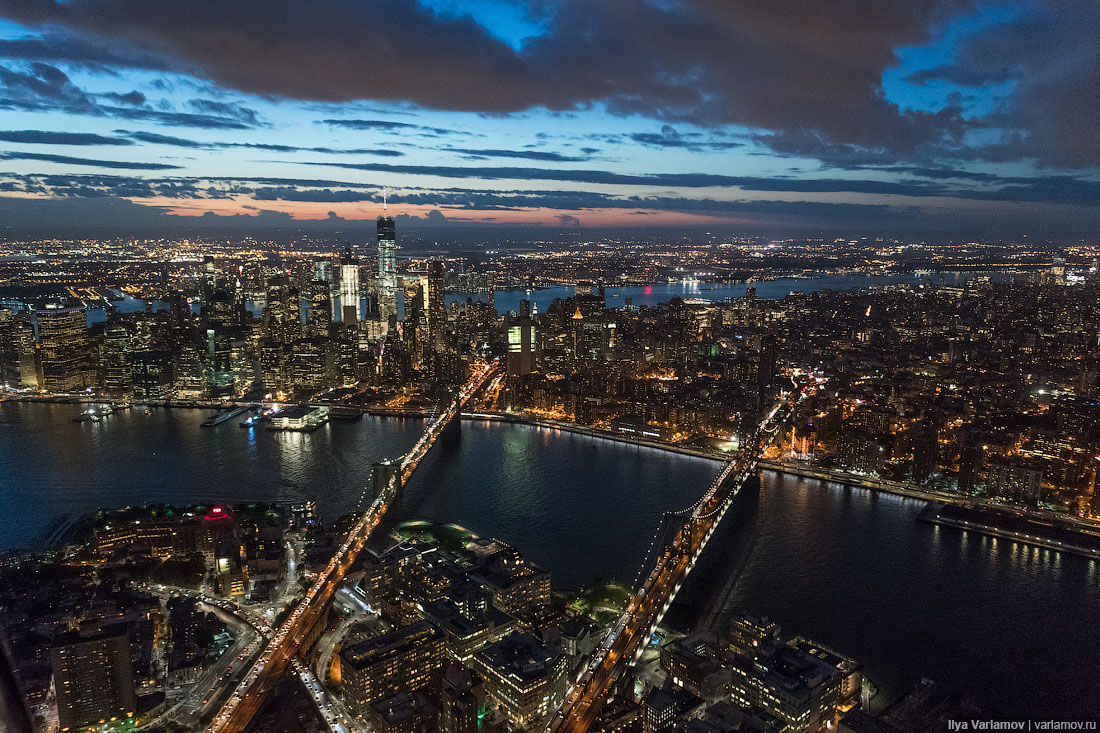 44. Tonya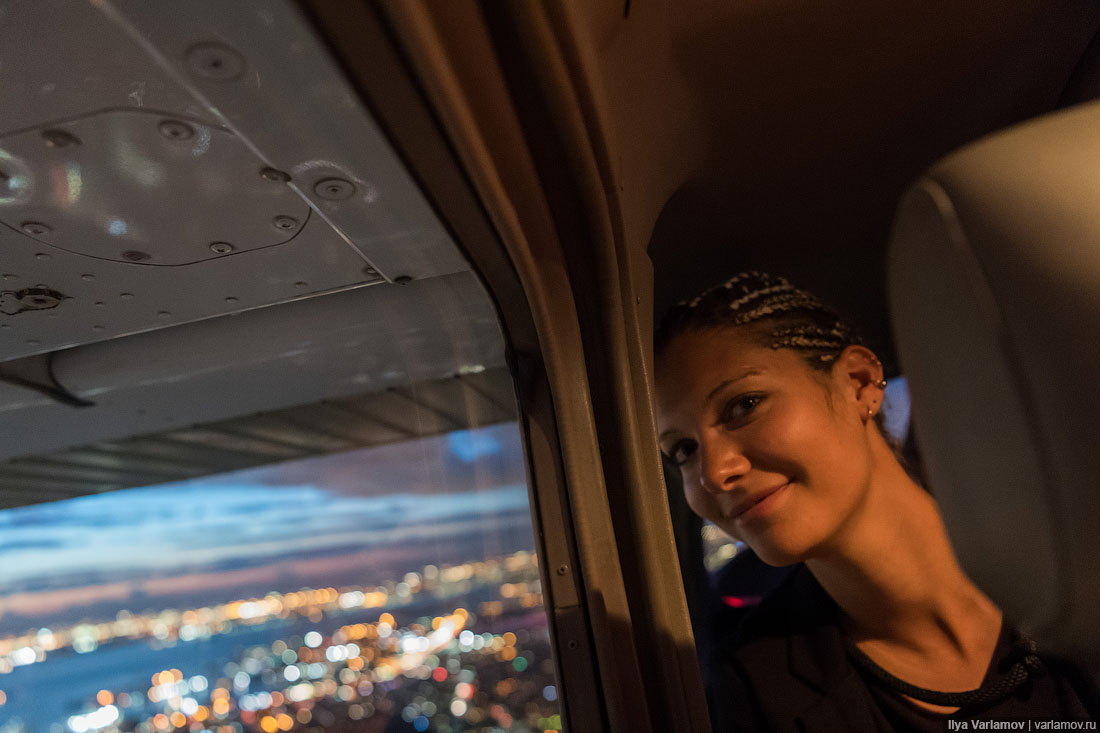 45.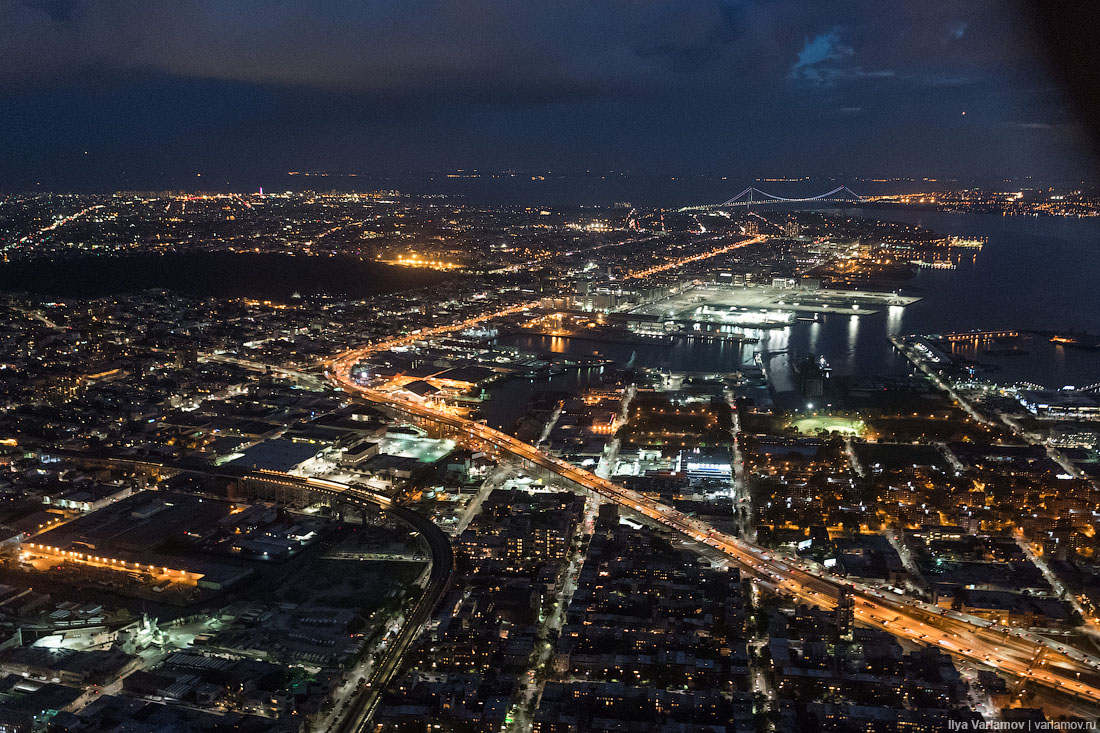 46. ​​Metro Depot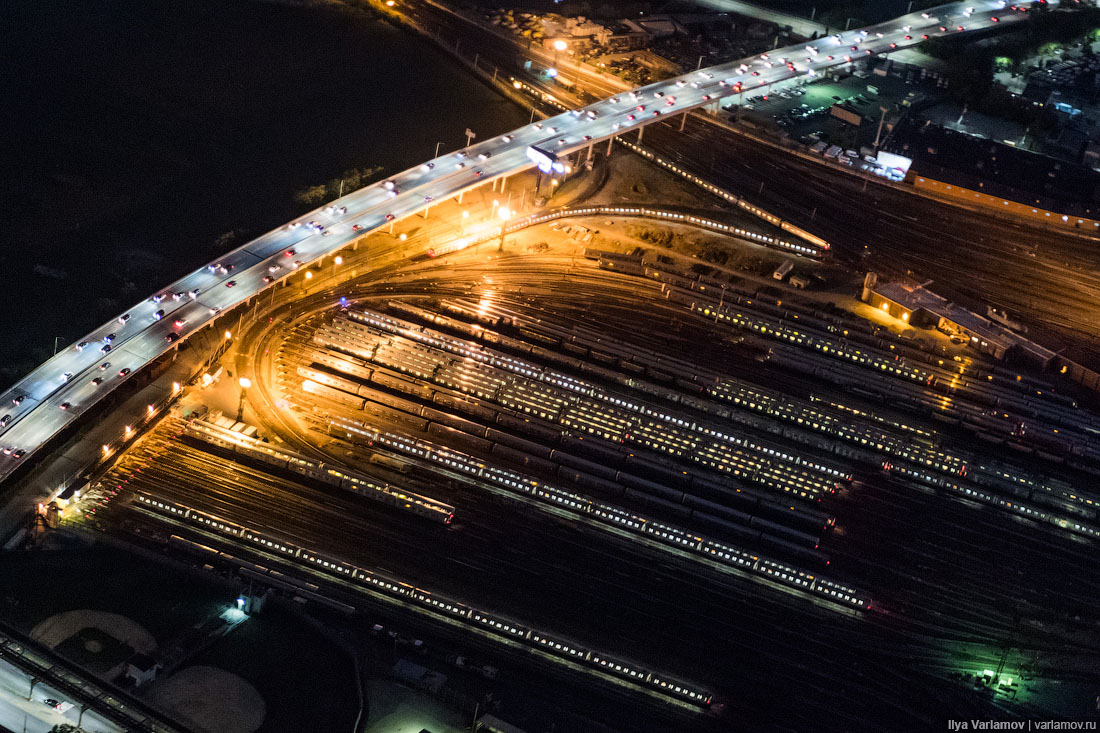 47Brighton Beach) Subway station, where we live.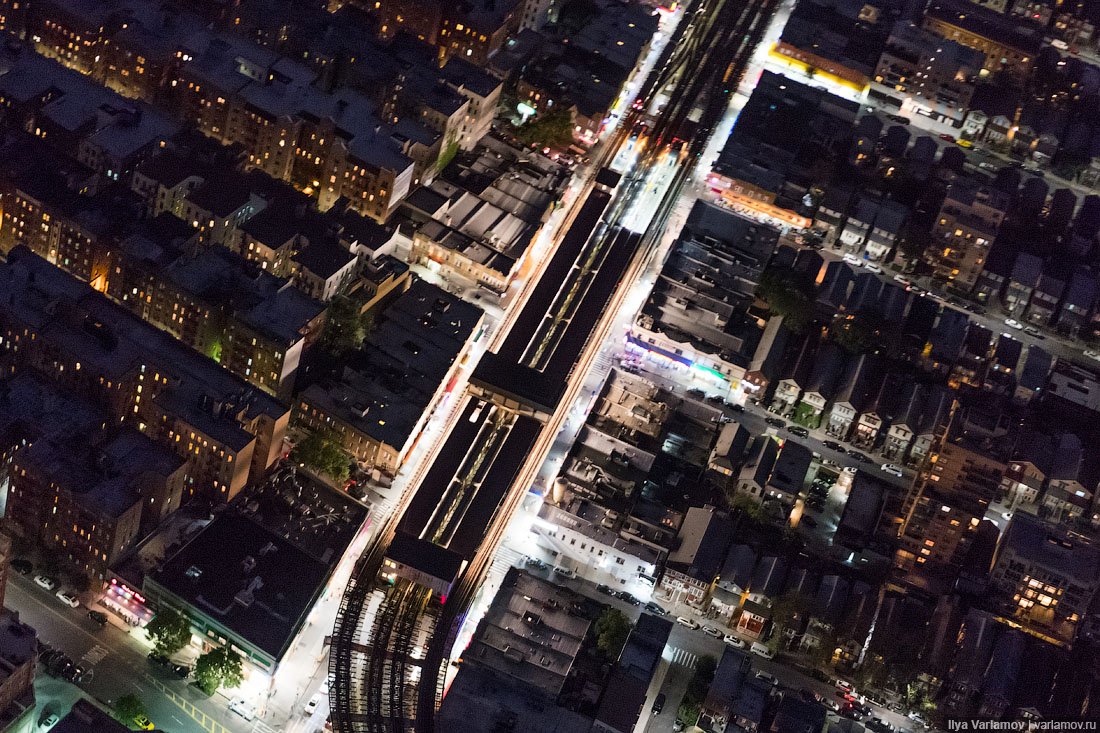 48. Famous beach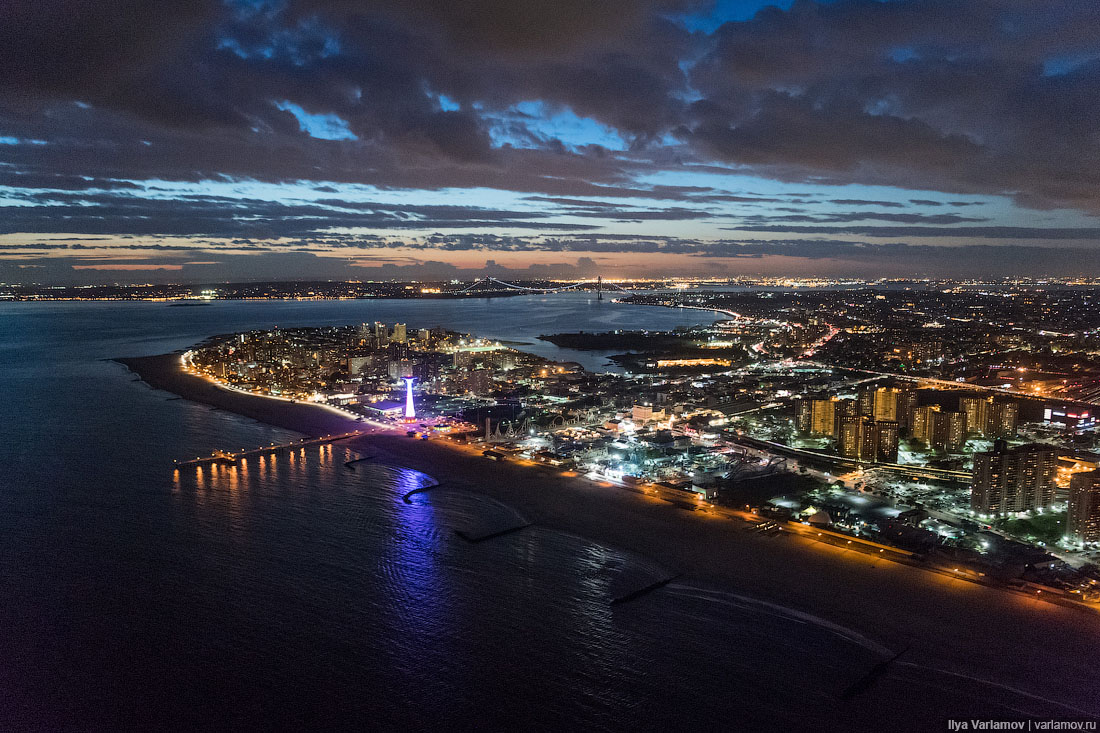 49.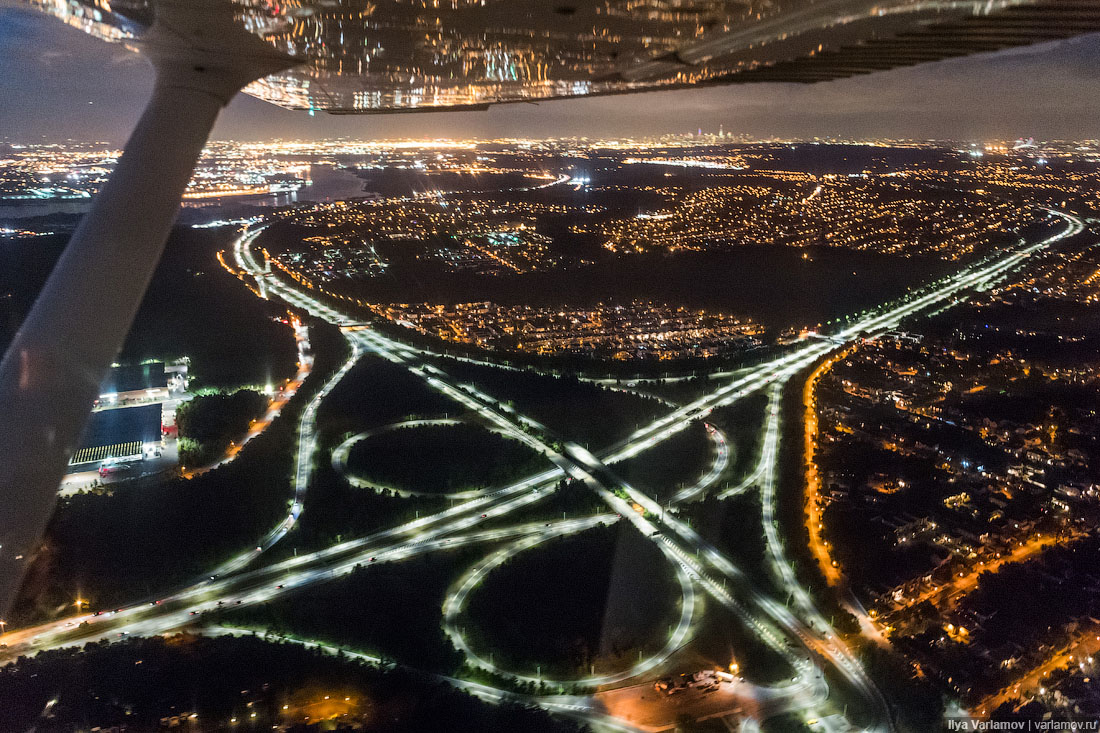 50.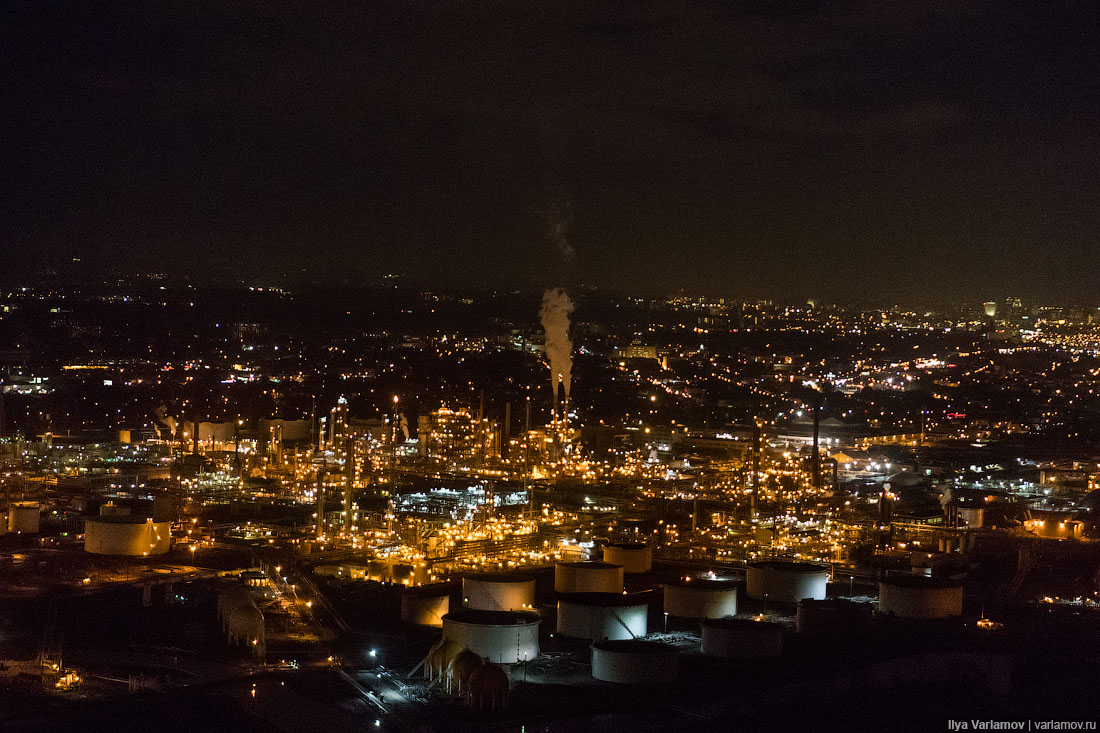 51. Thanks to Sergey. If you want to fly, write to him in the FB or VC.
Related news
Very beautiful New York from the window of the plane image, picture, imagery