Sergey Terentyev, rock musician: biography, creativity
Sergei Terentyev is a popular Russian musician and composer who is known to all rock fans. He gained great popularity while working in the group "Aria". He is currently involved in the GT family project and continues to oversee the Artery group. Terentyev never stopped making music. Even in the most difficult moments of his life, he continued to create. Thanks to his hard work and desire to become better, Terentyev achieved a lot in life.
Childhood guitarist
Sergei Terentyev was born in a small town called Gavrilov Posad. As a child, he had to move with his family to other cities. Until the age of 13, he managed to live in Belgorod and Alexandrov. In the secondary school of the city of Alexandrov, he studied 8 classes, and then entered the Belgorod Art School. There Sergei studied the specialty of artist-designer.
At that time, Terentyev could not even imagine that in the future he would become a musician. He loved to draw. Later, the young Terentyev mastered the science of woodcarving.Study in this direction was given to him with great difficulty. He became depressed, at that moment music saved him. Sergey began to play the guitar and get pleasure from it. In his youth, Sergei Terentyev loved Western music and even performed the compositions of the popular group Deep Purple. He spent his first musical performances in the House of Culture.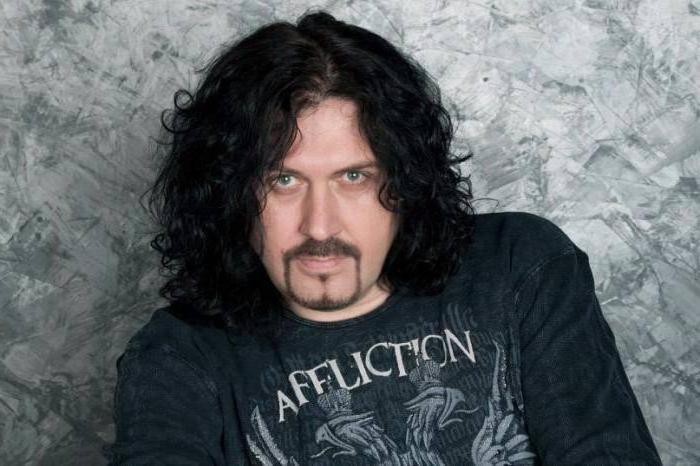 First group experience
In 1985, Sergei Terentyev decided to enter the conductor-choral department. After completing the training, he immediately becomes a guitarist in the group "Slides". There he gets the first experience of working in a team. Sergey also started writing songs for this band. Then the musician was a member of the group "New Testament". In 1992, Sergei went on his first tour abroad with the group "Gunesh".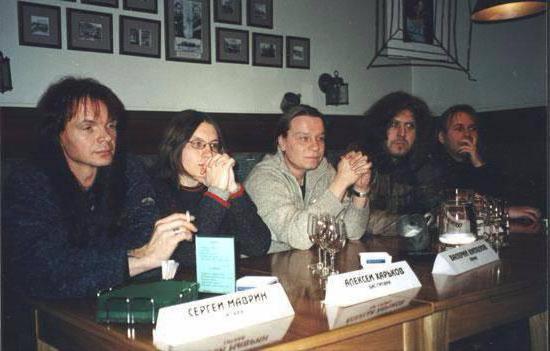 The arrival of the legendary team
The arrival of Sergei Terentyev to the Aria group happened by chance. He worked with Sergei Zadora on the album Up to Thirty. They worked at the studio "ARIA Records". Just at that time Sergey Mavrin left the famous group "Aria", and the place of the guitarist in it became free. Upon learning of this, Terentyev decided to take a sample. After casting, he was accepted into the group "Aria".
It took Sergey time to get used to working in this team. Up to this point, he has not been recorded for a long time. Terentyev spoke about this period in his life as follows: "It's hard to work in a studio if you are not used to it. Even after a six-month break, it is difficult to start working. It is now that I sit at the console every day, and the light of the switched on recorder does not put pressure on me. "
Colleagues in the group always forced Sergei Terentyev to spread his legs wide during the performances. The fact is that he is tall (196 centimeters). Other musicians did not want to look too small on his background.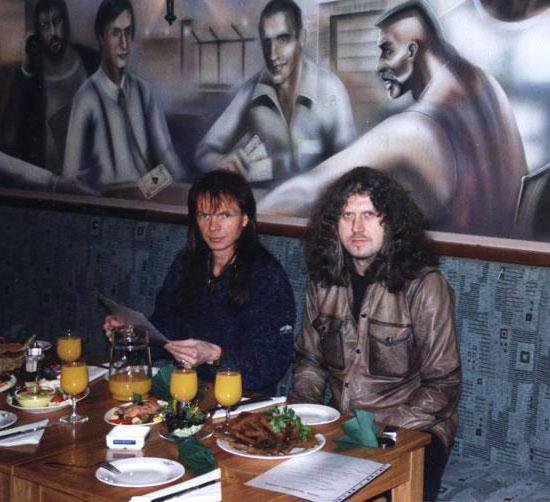 Albums released by the group
In the group "Aria" Sergey Terentyev worked for 8 years. During this time, he played a lot of concerts with the team, recorded 3 albums and wrote music for 6 songs. Among them is the immortal track of the group "Lost Paradise". Sergey V. Terentyev left the Aria group in 2002. Together with him went the famous soloist Valery Kipelov and Alexander Manyakin. The latter (like Sergei) lived in the city of Alexandrov. Surprisingly, these two had not previously met and did not play together in their youth.
The musicians organized their group called "Kipelov". Terentyev worked on the concert album "The Way Up" and the single "Babylon".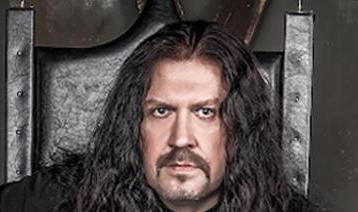 Creating a new team
The collective "Kipelov", in which rock musician Sergey Terentyev played, was very popular. However, a year later he decided to leave the group and, together with Alexei Bulgakov, create his own project called "Artery". Musicians for a long time did not stay in this group. During the existence of the group, 7 vocalists and 11 more musicians left it. In 2004, Terentyev's own album, 30 + 3 + infinity, was re-released. In 2006, Sergei Vladimirovich Terentyev worked with Margarita Pushkina. He made the music for her album "Dynasty of the Initiated".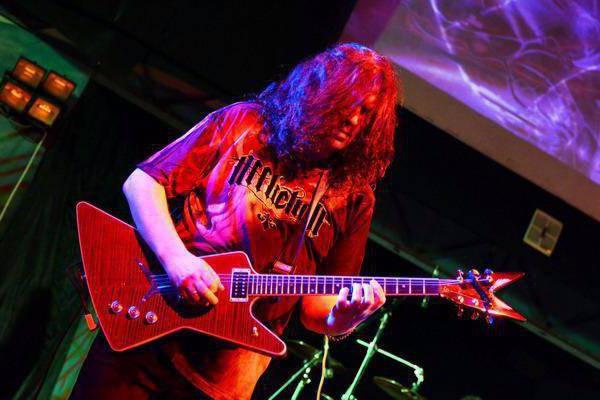 Road accident
In 2007, guitarist Sergei Terentyev, while driving, hit a 19-year-old girl. He immediately tried to help her and called an ambulance. But the doctors could not save the girl. In September of the same year, the Savelovsky Court sentenced the musician to imprisonment for 4 years in a penal colony. In addition, Sergey was deprived of his rights for 3 years and was obliged to pay monetary compensation to her relatives.
In this difficult period of his life, Terentyev did not abandon music.He was the producer of the group "Arteria" and participated in studio recordings. Getting a vacation, the musician immediately went to the concerts of his group.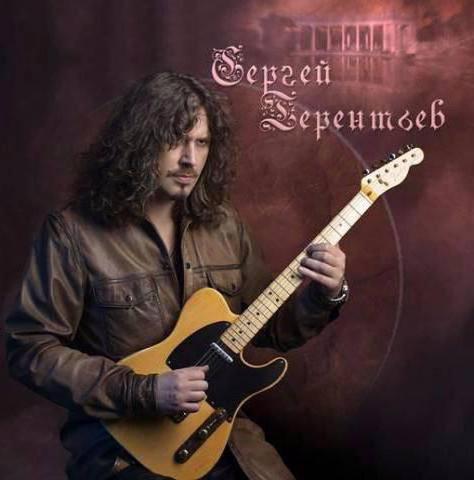 Other activities
Terentyev in 1994 worked at the studio "ARIA Records" as director and sound engineer. He got the opportunity after successfully interviewing the Aria group. Studio "ARIA Records" is fateful for Sergey. It was there that he accidentally met Dubinin and Holstinin, who were actively looking for a replacement for the departed guitarist Mavrin.
After a few years of work at this studio, he met Natalia Lyanova. She came to voice a general education course for children. Subsequently, Sergei and Natalia have played a wedding. Spouses together to this day. Sergey has long been co-owner of the studio R-Sound. In 2003, his companion Sergei Rybin asked him to release this position, since Terentyev was not constantly in the workplace. Regular tour of the group "Kipelov" did not leave him time to deal with the affairs of the company. In 2009, Sergey and Natalya launched the GT project.
The personal life of a musician
As already mentioned, Sergey met his spouse in 1996 at the recording studio "ARIA Records". There, Natalia voiced children's educational program.Then they met in 2000 and began to communicate again. In 2008, the musicians played the wedding. Spouses together organized their own project. Sergey Terentyev after that began to conduct two cases at once.
Musicians in love raise a son named August. He has autism. The couple tries to avoid the topic of the family in a conversation with journalists. Sergey and Natalia are very concerned about their special son and allow him to live a normal life. Sergey does not have to be Augustus's own father, but loves him as his own. He met with him in 2006. Natalia was hard one raise a child. She almost stopped singing, was morally and physically exhausted. Sergey took care of all the boy after the appearance in his family. He taught Natalia to enjoy life again and not to give up.
Sergei took time to make friends with Augustus. Once, on a walk, the son unexpectedly ran across the path to the cars. Sergei, of course, ran after him in order to save his life. Fortunately, the tragedy did not happen, but the musician went too far with raising a child. August after this point for a long time did not talk with Sergey. But then they became friends and began to regularly spend time together.Augustus studies in a regular school and successfully masters her program. At home with Augustus, his grandmother, who is a candidate of biological sciences, regularly attends.
Biographies of Sergei Terentyev is an example for young musicians. He went a long way before becoming popular. Despite the tragedy in 2007, he remained in the music and did a lot for the group "Artery". Currently, the musician continues to delight his fans with new works.
Related news
Sergey Terentyev, rock musician: biography, creativity image, picture, imagery