Rabbit in the oven in sour cream - tasty, fast, healthy
Rabbit in the oven in sour cream. What is the use?
Many people remember the rabbits because of the common expression that they are not only valuable fur, but also tasty dietary meat. The authors do not cheat. Rabbit meat, indeed, has a high biological and nutritional value. It contains a huge amount of essential amino acids, iron, cobalt, phosphorus, vitamins. Moreover, the number of all these utilities is higher compared to other types of meat. Baked rabbit in the oven is entirely widely used when medical nutrition is needed. It is easily digested by people of any age, it is especially useful to use this meat to children, the elderly and those who are forced to stick to a diet. Rabbit meat is low in calories, it is not capable of accumulating pesticides, herbicides and products of nuclear decay, and, consequently, this indicates the ecological purity of the product.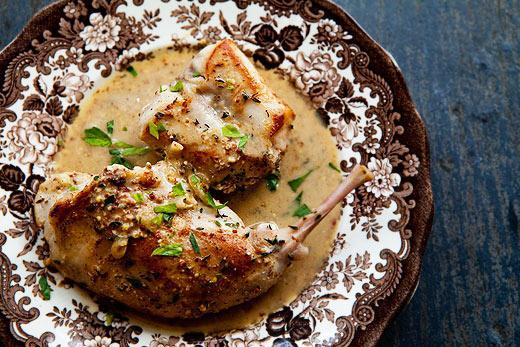 The most popular rabbit recipes
Rabbit meat is considered to be dietary and delicious not only for Russian, but also for many other national cuisines. The rabbit dishes are very fond of Mediterranean countries. A rabbit in the oven in sour cream can surpass even fish dishes. It can be roasted, stuffed, baked, stewed in wine, cream. Any kind of processing makes this meat tasty and healthy. Mushrooms, nuts, prunes and white wine go very well to the rabbit.
How to prepare meat?
The meat of a young rabbit practically does not need preparation. It is quite another thing if the rabbit has already had enough time to live in the world. Such meat can be harsh and have an unpleasant smell. Rabbit in the oven in the sleeve is obtained with a more tender meat. However, it all depends on the proper preparation. Unpleasant smell can be removed by soaking in marinade for several hours. The marinade includes 9% vinegar and water, and a small spoonful of vinegar per liter of water. Vinegar can be replaced with lemon juice. When the meat is immersed in water it is necessary to ensure that the carcass is completely covered with liquid. To add tenderness, meat can be soaked in milk, and to add spice - in wine.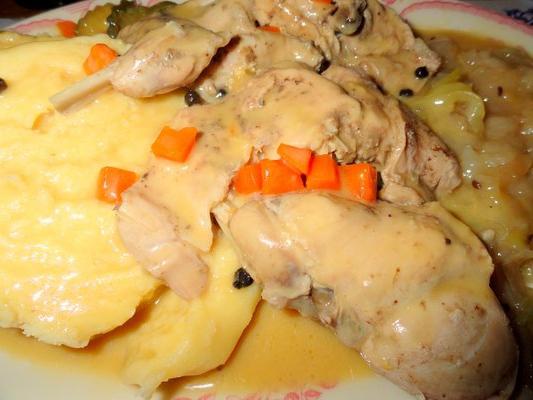 How to carve a rabbit?
Rabbit in the oven in sour cream requires proper cutting. In order for the whole carcass to be cut into pieces, it is recommended that experienced chefs first divide the carcass in half, focusing on the extreme lumbar vertebra. After that, the halves will be easier to divide into portions. Despite the fact that the bones of the rabbit are hard enough, they are fragile, so you should try not to allow crushing. When felling it is necessary to do everything from the first blow, otherwise small fragments can form, the ingress of which into the dish can be life threatening.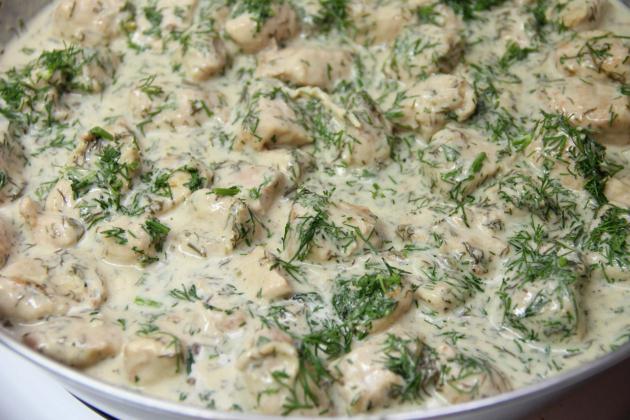 Rabbit in the oven in sour cream - the best recipe
Chopped garlic should be rubbed prepared rabbit pieces, sprinkle with salt and pepper. After that, leave the meat to marinate (about an hour). Pour butter into a frying pan and heat it hot. Meat fry until a beautiful crust, while reducing the fire can not be. In the same oil fried vegetables (onions, carrots). Meat with vegetables is put in the dishes, everything is poured with sour cream and sent to the oven for 40 minutes.
Related news
Rabbit in the oven in sour cream - tasty, fast, healthy image, picture, imagery