Oksana Artemova: "I am a world champion!"
Competitions in fitness bikini annually host hundreds of new fans of sports and the gym. Once a young ambitious Oksana Artyomova got into these ranks, who, by the will of her husband and part-time coach, announced herself at the most prestigious bodybuilding championships.
Life before fitness
Oksana Artemova was born in Kurgan on December 30, 1986. From an early age she was fond of sports and dancing.
For a long time Oksana devoted herself to hip-hop. Among her hobbies were jogging and step aerobics. And even for a while, Oksana was a group coach in this direction.
At 21, the girl comes to St. Petersburg to see her friend and makes a crucial decision: to move to live in the Northern capital. In the city on the Neva, Oksana meets her future husband, Vladimir Artyomov. This is a professional athlete bodybuilder and a prominent figure in the fitness industry. Vladimir decides to make the same bright person Oksana.
Awards Oksana Artemova
Oksana Artemova trained at the fitness club under the guidance of her spouse. The first competition, in which the girl represented the club, brought her sixth place. For a beginner, this is a very good result. However, Oksana was unhappy: so many workouts, hardships and work for wear for an ambitious athlete were in vain!
However, as is customary in such competitions, recommendations, advices and instructions are addressed to each participant. So, one of the judges said that Oksana's figure conforms to European standards of fitness bikini and she should have tried herself "in Europe".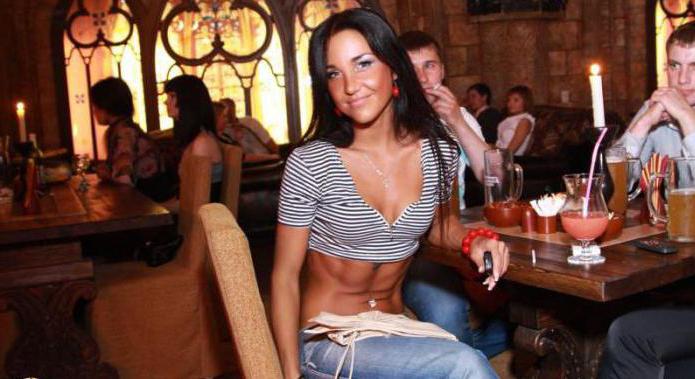 No sooner said than done! Again, work for wear, motivation from Vladimir, and participation in 2011 in the European competition "Miss Fitness Bikini" brings an absolute victory. In 2013, she became the "gold medalist in the Championship of St. Petersburg and the Championship of Russia. World Championship, which took place in Serbia, made the girl the world champion. Success at the world championship was perhaps the most significant. Oksana could not believe her victory for a long time: even when her name was announced at the debriefing. "I am a world champion!" - the only thing that was spinning in Oksana's head that day.Then there were less ambitious competitions, but Oksana also prepared for them as "to the world".
Sportswoman scandals
Championships, photo shoots, interviews, an instant flurry of fans - here it is popular in the fitness industry. Often, scandals fall into this dizzying list, which is what happened to Oksana Artemova. On account of the bikinistki two disqualifications, the insidious tricks of Photoshop and not quite worship-oriented communication "stars".
At the end of 2011, information appears that Artyomova falls under disqualification by decision of NP RUSADA. The initiator is the Federation of Bodybuilding and Fitness of Russia, which deprives Oksana of the opportunity to appear at competitions for the next two years. But Oksana manages to compete in the alternative category of the WBFF World Championship, which is prohibited by the IBFF Federation and is punishable by disqualification. She was not long in coming.
A lot of bewilderment was caused at that time by putting the retouched photos of Oksana Artyomova to the Network. The bloggers, as it should be, carried out a comparative analysis of two identical pictures: some photos were posted in the original sources, others in social networks on the sportswoman's personal pages. On these pictures you can see the figure of Oksana Artemova before and after retouching.With the naked eye, users viewed the "thinner waist," "traced biceps," and "embossed shoulder delta," which were artificially created in original photographs. Such a stir, and even on the personal page of Oksana, could not but cause a reaction from the girl, who very vigorously commented on the situation, which earned her reputation as an "illiterate rude woman".
Nutrition and training Oksana Artemova
Now Oksana continues to prepare for competitions, she actively trains and trains herself. With a growth of 162 cm, the girl weighs 64 kg, of which there is not a single gram of excess fat. In addition, she successfully shoots training videos and presents her own programs. Oksana is often asked to share her regimen, dietary preferences and specific training.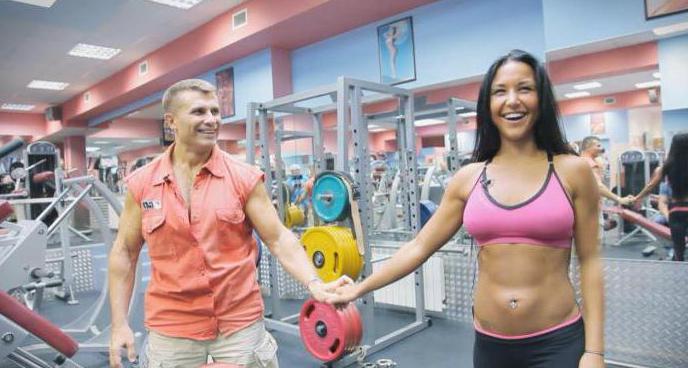 The athlete admits that she practices in the gym twice a day: in the morning and in the late evening. However, Oksana clarifies that such a schedule is suitable for professional athletes, ordinary people do not need it. In training, Oksana prefers to do cardio and strength exercises according to the pyramid method with a gradual decrease in repetitions and weight gain.Dietary habits are similar to those of other fitness athletes: 6 meals a day, plenty of protein, but before lunch only carbohydrates.
Related news
Oksana Artemova: I am a world champion image, picture, imagery