Nobel Arustamyan: biography and career
Nobel Eduardovich Arustamyan is a famous Russian sports journalist, whose predictions about the outcome of a particular football match invariably arouse great interest among leather ball fans. Meanwhile, his biography is not widely known, and many of those who accurately recognize his voice during the broadcast of matches of Serie A, do not know what he looks like.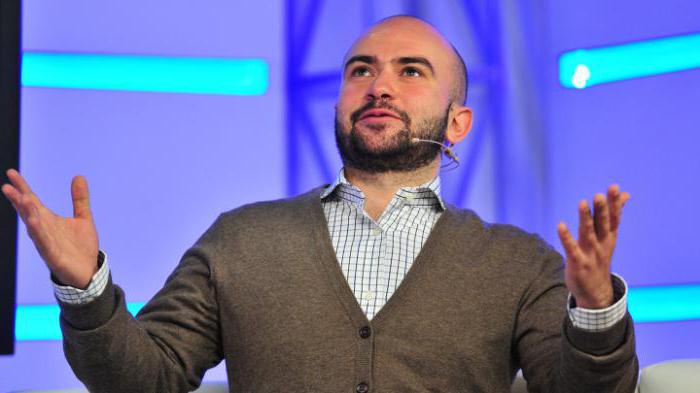 Childhood
Nobel Arustamyan was born in 1987 in Baku, in an Armenian family. Soon after his birth, due to well-known circumstances, the attitude of a part of the residents of the capital of the Azerbaijan SSR to representatives of his nationality began to change for the worse. Then Nobel's parents, who soberly assessed the danger their family was subjected to in Baku, decided to flee their native city and moved to Russia.
Like other refugees, forced to start life from scratch at the beginning of the dashing 90s, at first they had a hard time. However, over time, everything was settled, and the Nobel went to school.
Like many of his peers, Arustamyan was fond of football.At the age of 12, he realized that he could not become a known striker, defender or goalkeeper, but he did not lose interest in this game. Nobel spent a lot of time watching football matches. In addition, he did not miss a single issue of the program "Football Club" on NTV.
Study
After graduating from school, Nobel Arustamyan entered the journalism department of the International University in Moscow. According to the memoirs of the commentator himself, when he decided to choose sports journalism, the dean of the faculty, also an Armenian by nationality, tried to dissuade him, arguing that a non-Russian surname could play a trick on a young man. Nevertheless, Nobel Arustamyan did not change his intention and, as the future showed, was absolutely right.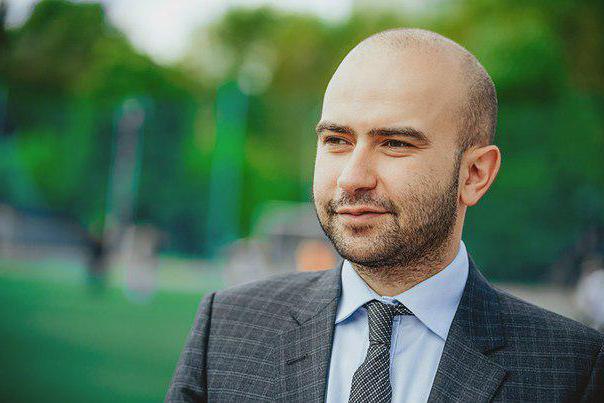 Getting started on NTV
Already in his first year, Nobel Arustamyan began searching for the editorial board, where he could apply the knowledge gained at the university to practice. In 2006, his brother accidentally found out on the Internet about the opening of the Radio Sport radio station. He advised Nobel to try his luck. First-year student Arustamyan, without thinking twice, went to this radio station and began working there as an intern.
At that time, such stars of Russian sports journalism as Borovsky, Kuzmak, Tkachev, Rozanov and others worked on Radio Sport. They warmly welcomed the young commentator.In particular, Yuri Albertovich immediately took him to the co-host on the air. According to Nobel, for him, working together with Borovsky was an incredible happiness and an opportunity to gain invaluable experience. In addition, Sasha Tkachev helped him to take place in the profession.
A few months later, the management of Radio Sport, having appreciated the abilities of the young journalist, took him to the staff.
By the way, at first, Nobel Arustamyan received only 7,000 rubles of salary.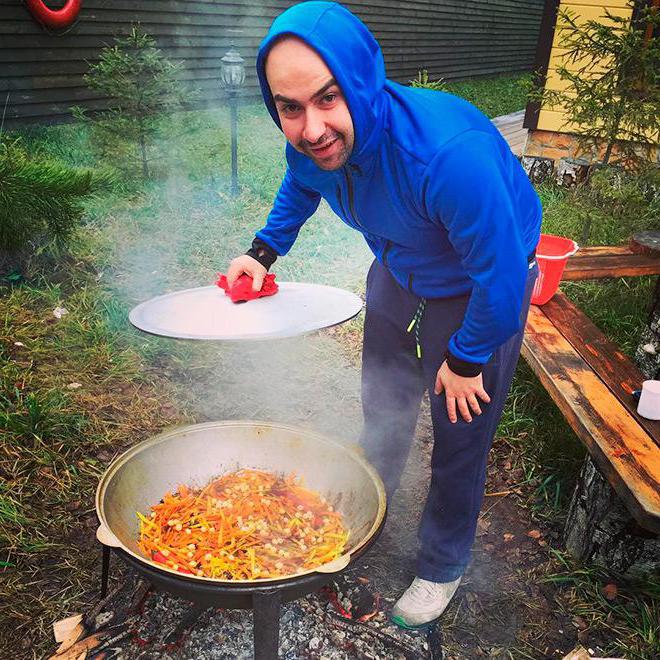 Further career
In June 2007, commentator Nobel Arustamyan was appointed deputy editor-in-chief of Radio Sport, and began coordinating all football projects at this radio station. In parallel with this, he wrote articles on the situation in the world and national championships of the Leather Ball.
Career in recent years
In 2016, Nobel Arustamyan (height 160 cm) joined the "Match TV" team. At the same time, he continues to work as a commentator on NTV Plus and leads programs on Radio Sport. For some time he was a member of the ethics committee of the Russian FS. On television, Arustamyan works at Serie A matches, as well as the Champions League.
For 10 years, Nobel managed to enter the rating of sports commentators, whose voices on football broadcasts are heard most often by Russians.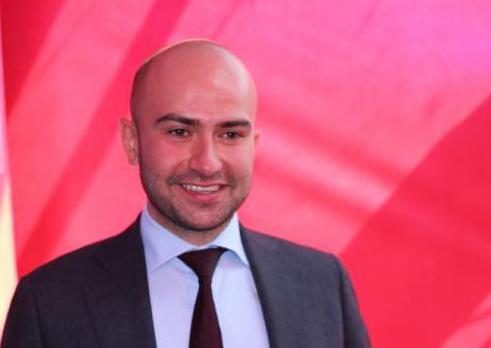 Interesting Facts
In 2015, Nobel Arustamyan (see photobelow) helped organize and acted as a commentator on the match between the veterans of the national team of the world and the USSR in Yerevan on the occasion of the 60th anniversary of the famous Soviet football player Khoren Oganisyan. Together with Samvel Avakian, they managed to bring such stars as Marco Materazzi, Gennaro Gattuso and others to the capital of Armenia.
In addition, on September 18, 2015, Nobel Arustamyan together with Yura Cherdantsev was the host of the holiday "1000 days before the World Cup in Russia" on Red Square.
Football Prediction
Nobel Arustamyan is called one of the best insiders of Russian football. He himself does not like this word and claims that he was never going to make predictions. Moreover, he notes that he just shares with fans of football information about what is happening at the moment.
However, many Russians believe that he makes surprisingly accurate predictions. The reason for this phenomenon, Nobel believes his style of presenting information, which he learned from Italian sports journalists. According to Arustamyan, his colleagues from the Apennine Peninsula live in football, and they do not do it a couple of hours a day. That is why Italian football journalists know everything about the players, about what is happening in well-known clubs and around them, which allows them to make fairly accurate predictions.Nobel himself is far from wanting to professionally engage in insiderism, although those around him have a completely different opinion.
The steepest forecasts of N. Arustamyan, which are 100% fulfilled, are:
Kasaev transfer to Lokomotiv in 2014;
the acquisition of Kaka Milan from Real Madrid in 2013;
termination of the contract with Fabio Capello in 2015;
the inclusion of Balakhnin in the coaching staff of the Russian national team in 2015.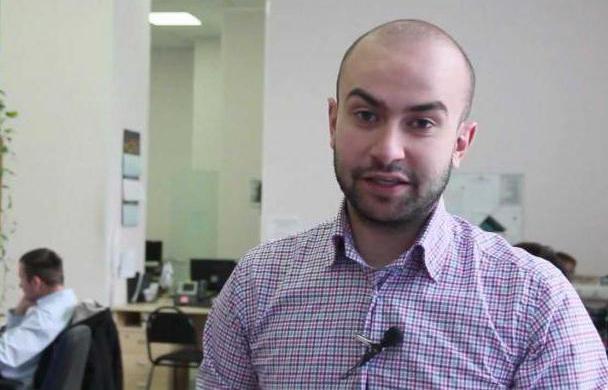 Now you know the short biography of the famous Russian sports commentator and journalist Nobel Arustamyan. Although this young man is only 29 years old, he has long been a recognized star of radio and TV, and his insights are widely accepted as truth.
Related news
Nobel Arustamyan: biography and career image, picture, imagery