Indications, properties of the drug and instructions: "Staphylococcal bacteriophage"
The medicine Staphylococcal bacteriophage is a sterile filtrate of staphylococcal phagolysate that causes purulent inflammatory diseases. It is produced in the form of a clear yellow solution of varying intensity in ampoules or vials.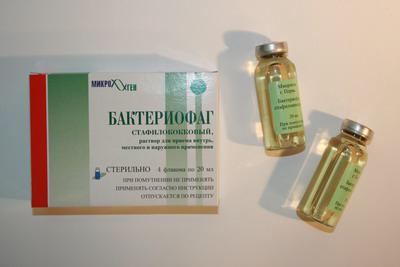 There is a drug "Staphylococcus bacteriophage" in tablets and in the form of ointment, aerosol.
Pharmacological properties
The drug is capable of specifically lysing the bacteria staphylococcus. It is used for the treatment and prevention of enteric and suppurative inflammatory diseases that cause staphylococcus as well as dysbacteriosis.
Indications for use
According to the instructions, "Staphylococcal bacteriophage" is prescribed for the treatment of diseases of the upper respiratory tract, as well as the lungs and respiratory tract. The tool is used for the treatment of pleurisy, pneumonia, bronchitis, tracheitis, laryngitis, pharyngitis, sore throat, otitis, sinus inflammation.With the help of the medication, surgical infections, burns, wound suppurations, abscesses are removed, osteomyelitis, bursitis, mastitis, paraproctitis, panaritiums, hydroadenitis, carbuncles, boils are treated.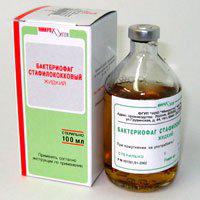 The tool is effective in urogenital infections, salpingoophoritis, endometritis, colpitis, pyelonephritis, cystitis, urethritis. Also, as the instruction shows, Staphylococcal bacteriophage is used to treat dysbiosis, cholecystitis, gastroenterocolitis, generalized septic diseases, conjunctivitis, pyoderma, omphalitis and other pathologies in newborns and adults. In order to prevent inflammation with the help of the drug, freshly infected and postoperative wounds are treated.
Method of application: instruction
"Staphylococcal bacteriophage" for the treatment of purulent inflammatory pathologies occurring with localized lesions, used simultaneously and locally and orally. Depending on the indications, the treatment lasts from 1 to 3 weeks. In the form of lotions, plugging and irrigation, the drug is used in a volume of up to 200 mg.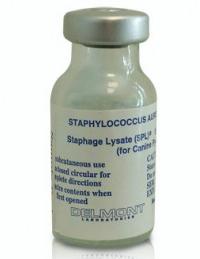 For abscesses, the agent is injected after removing the pus into the cavity of the lesion.This is done by puncture, and the amount of medication should exceed the volume of pus. The agent for osteomyelitis is poured into the treated wound in an amount of 20 ml. In urethritis, pyelonephritis, cystitis, the instruction "Staphylococcal bacteriophage" is prescribed to be taken orally. If the cavity of the renal pelvis or bladder is drained, the medication is administered through the nephrostoma or cystomy twice a day. In intestinal infections, dysbacteriosis, the agent is administered with an enema or taken orally. In this case, use the drug on an empty stomach three times a day. The dose depends on the age (from 5 ml to newborns, up to 30 ml to children after 8 years), while performing an enema, the volume of the medicine is doubled. The duration of treatment is two weeks.
Contraindications and side effects
The tool is allowed to use in all cases, any patients. Information about the negative reactions of the body to the use of the drug are missing. By the means of analogue can be attributed to the drug "piobacteriophage staphylococcal".
Related news
Indications, properties of the drug and instructions: Staphylococcal bacteriophage image, picture, imagery