Grand Astor Hotel 4 *: (Turkey, Alanya): reviews and tourist photos
It's no secret that one of the most popular resorts in Turkey is the city of Alanya and its surroundings. It is here that hundreds of hotel complexes of various categories are located, where tens of thousands of tourists come every year.
A good place to spend a holiday is Grand Hotel Astor Hotel 4 *. By the way, it is often chosen by Russian tourists. So where exactly is it located? What are the living conditions you can expect? What do people who have already managed to use its services say about this place? Answers to these questions are looking for many tourists planning a trip to Turkey.
Hotel location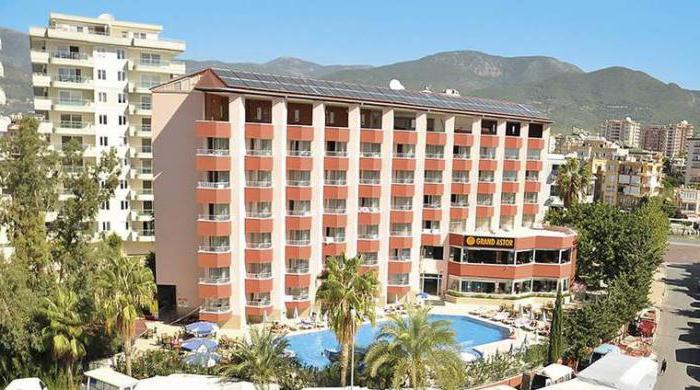 The small Grand Astor Hotel 4 * is located in a picturesque place on the seashore. The nearest settlement is the coastal village of Tosmur, the distance to the center of which is only a kilometer. This area belongs to the huge resort area of ​​Alanya. By the way, the city itself, with all its attractions, shopping centers,restaurants and noisy markets located just three kilometers away. The nearest international airport is relatively far, in the city of Antalya, at a distance of 120 kilometers. By the way, you probably don't have to worry about the transfer, since its organization is handled by both the hotel and the majority of travel companies.
Description of infrastructure and territory
The Grand Astor Hotel 4 * is located in a picturesque location near the sea, surrounded by powerful mountain ranges and lush gardens. Next to it there are several other hotel complexes. The territory of the hotel is relatively small - its area is only five thousand square meters. Part of it is reserved for pools and terraces. Everything here is decorated with greens of exotic plants, and the yard is kept in exceptional order and cleanliness. In the center rises a modern seven-story building, where, in fact, are the living rooms. By the way, the hotel was built in 1990. But just a few years ago, in 2012, a complete reconstruction was carried out here.
Description of rooms and living conditions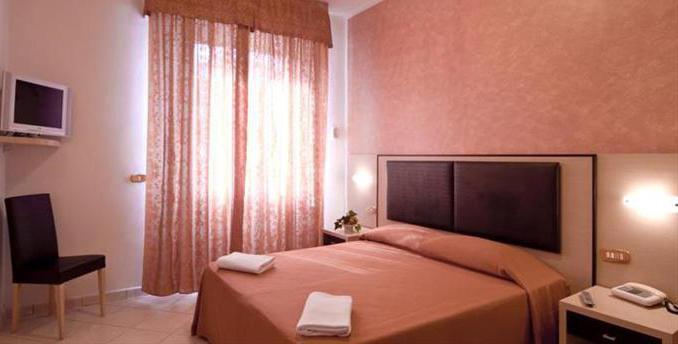 If you are interested in the beauty of nature along with modern amenities and golden beaches, then the best choice is Alanya.Grand Astor Hotel 4 * is considered a relatively small hotel, which offers its customers settling in one of 92 rooms. 88 of them are standard rooms of 18 square meters, designed for the simultaneous stay of one or two people (plus one child). There are also four large family rooms, which consist of a separate bedroom and a small living room with an impressive size folding sofa.
Regardless of the category or the floor, the rooms stand out with a simple but pleasant design. There is access to a private balcony, from which a full or partial view of the sea opens. The room has the necessary furniture and appliances. Air conditioning will allow you to create the most comfortable temperature even during the midday heat. On TV you can watch some Russian channels, which is extremely important for many travelers. Wireless Internet access is available. By phone you can make only calls around the city for free, everything else will need to be paid extra. Also paid is a small safe, which is suitable for storing valuable documents.
The room has a bathroom with shower, toilet, washbasin and mirror.Each guest is entitled to a set of clean towels. There is even a hair dryer for drying hair. Cleaning is done daily. Bed linen is changed 2-3 times a week.
What food does the hotel offer?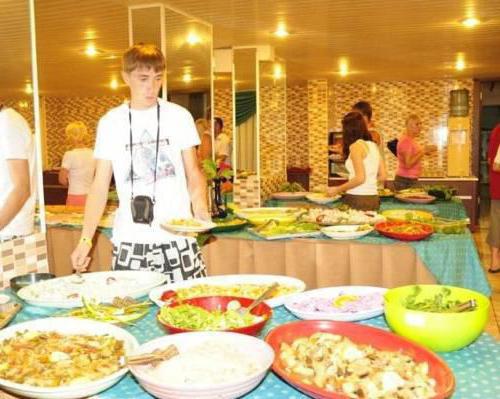 The Grand Astor Hotel 4 * hotel complex, as well as most of the Turkish hotels, works on the All Inclusive system. The territory has one large restaurant where guests gather every day for breakfast, lunch and dinner. The menu here is quite varied: there are both familiar international dishes and true Turkish culinary masterpieces. There is always plenty of fresh fruit and delicious desserts on the tables. The hotel has three bars, one of which is located on the beach. Here you will be treated to delicious pastries, snacks and chilled drinks.
Alanya (Alanya), Grand Astor Hotel 4 *: water recreation and beach
Almost every tourist who chose this country for recreation is interested in the availability of conditions for a beach holiday. After all, the sea and golden sand - this is exactly what Turkey is famous for. The Grand Astor Hotel 4 * has its own stretch of shore, on the territory of which only guests can relax. The distance to it is about 100 meters.

The beach is sandy and pebbly, so it is advisable to stock up on appropriate shoes.On the beach there are a lot of comfortable chaise lounges and umbrellas, which can be used without surcharge.
Of course, here you can find more interesting activities. In particular, for a very affordable price you can rent a catamaran or a boat. Also, you will have the opportunity to ride a boat and water ski, get a dose of adrenaline, doing parasailing.
By the way, at any time you can visit the resort town located 3 km away, walk along public beaches where life literally boils. In short, travelers who want to have fun, will not be bored here.
Additional services
Of course, on the territory of the hotel Grand Astor Hotel 4 * tried to create a comfortable environment for living. Hotel guests can use the services of dry cleaning and laundry. Unfortunately, this is not included in the room rate, but the prices are not too high. Cards are accepted for payment, but there is a working currency exchange office.
In the lobby there is a permanent free access to the Internet, which in our time is quite important. If necessary, you can always use the services of a business center, for example, if you need to send a fax, letter or documents (the post office works).There is also a spacious conference room with all necessary equipment.
Entertainment for tourists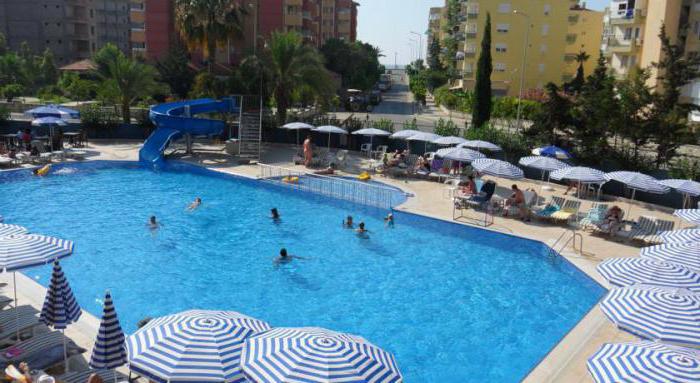 The hotel has everything you need for a fun holiday. Guests can swim in the large central pool, which is surrounded by sun loungers and parasols. Here, in the bar, you can get chilled drinks. And in the morning classes are held on aqua aerobics for all comers. By the way, tourists can have a great time on a small water slide.
Be sure to visit the local spa. Here you can use the sauna or go to the Turkish bath. On the territory of the center there are several extremely talented massage therapists. There is even a salt health room. The list of services offered also includes various cosmetic and anti-aging procedures, peeling and much more.
The hotel has its own group of animators who in the evenings arrange various performances for both children and adults. By the way, many of them are Russian speakers. There is even a photographer of his own who, for a reasonable fee, will conduct a wonderful photo session on the seashore or in any other place of your choice.
What else does the Grand Astor Hotel 4 * offer? Turkey is a great place not only for the beach, but also for sightseeing holidays. Here you will be told about the most interesting places and will even help you to make a route for traveling around the neighborhood.
Are there conditions for rest with a child?
Many parents are interested in the question of whether it is possible to come to the Grand Astor Hotel 4 * with the child. Will the children find something for themselves here? Of course, yes. The hotel is a family establishment, and on its territory they tried to create all conditions for the entertainment of the youngest tourists.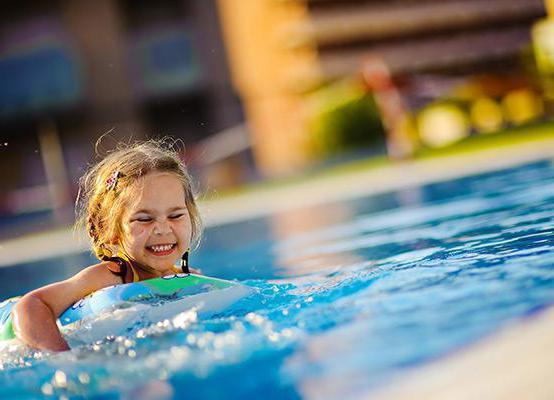 In particular, in the courtyard there is a small shallow pool in which children love to splash. By the way, the water here is always clean and warm. Also have a great time your child can on the playground with swings, slides and sandboxes. And every day there is a club for the youngest, which can be attended by children aged 3 to 12 years. Here tutors and animators work with them who can organize really interesting leisure activities. In the presence of a large number of children in the hotel they arrange team games, contests and competitions, and in the evenings - funny dances to modern music.
What type of holiday is the hotel for?
The hotel complex Alanya Grand Astor Hotel 4 * welcomes its guests with a relaxed atmosphere and real home comfort. This place is perfect for all lovers of beach recreation and water sports. First of all, they tried to create the most comfortable conditions for parents with children, so the majority of the rest are family people. On the other hand, in the hotel you can often see youth companies, because Alanya, with its nightclubs and noisy parties, is within walking distance. In addition, the animators almost every evening invite hotel guests to a particular party in the city.
Hotel complex Grand Astor Hotel 4 *: guest reviews
Many travelers, before choosing a particular hotel, are interested in the opinions of people who have already managed to use its services. So what they say about the complex Grand Astor Hotel 4 *? The feedback is mostly positive, although there are some drawbacks.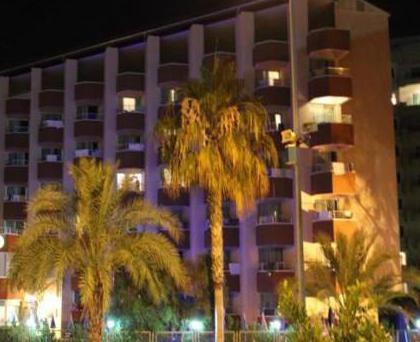 The rooms here are quite spacious, fully furnished, and household appliances are in good condition. Cleaned every day, and the work is done qualitatively.Food is also at a decent level - the restaurant offers a large selection of dishes, including meat, as well as delicious desserts and fresh fruit. Although for some tourists the local cuisine is slightly monotonous.
Travelers celebrate well-equipped territory, which is cleaned daily. Also, the hotel has something to have fun. Special thanks to the animators - the guys are trying hard and love their work. The disadvantages include the fact that few employees speak Russian, so without basic knowledge of English, communication difficulties can arise.
But in general, the Grand Astor Hotel 4 * (Alanya) is a quite suitable place for a quiet, quiet holiday at the seaside.
Related news
Grand Astor Hotel 4: (Turkey, Alanya): reviews and tourist photos image, picture, imagery