Embedded parts, their device, production and scopes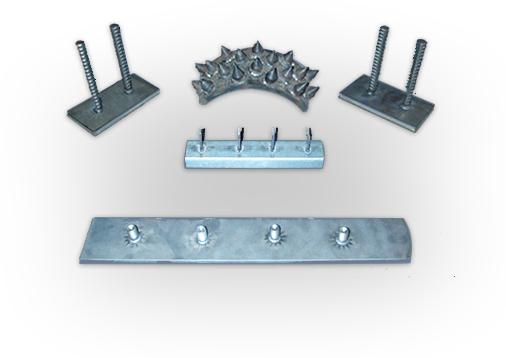 Embedded parts have become widely used in construction, in particular when installing reinforced concrete structures (precast and precast-monolithic types). In addition to reinforcing and connecting functions, these elements also give strength and solidity to the connections. Production of embedded parts is carried out using high-strength steel grades. The main areas of their application are the construction of hangars and bridges, the construction of concrete, stone and reinforced concrete structures, the installation and fastening of facade elements, the assembly of elevator wells, the construction of enclosing structures and various repair and restoration works.
Device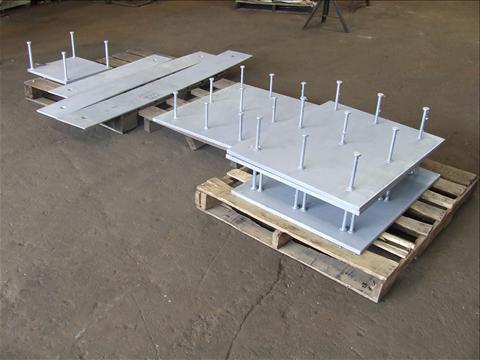 Most of the embedded elements is a steel plate, to which welding of anchor rods, straight or curved, is carried out. A stamped steel plate without rods is also an embedded part.In addition, the embedded elements include anchor rods of perpendicular, parallel, oblique and mixed types. There are embedded parts of the open and closed type, and the latter are used only during the construction of buildings. During the manufacture of reinforced concrete structures, before the concrete is directly cast, the specified element, as a rule, is laid in a special form. To provide higher strength parts, mounting glue can be used.
Materials
Priority steel grades for their manufacture are 3PS / SP and 09G2S. It can be round, strip, channel, angle steel, although in most cases, of course, sheet metal is used. As for the anchor rods, they are mainly produced from steel A-II and A-III class. The size of such a rod varies depending on the specific design. If there is a risk that the embedded parts will be susceptible to adverse natural impacts, then they are protected by applying a primer or other special coating on the open parts. Anticorrosion treatment will give these elements durability and prevent rusting.To make the necessary calculations and choose the right mortgage element, use the formula of building codes and norms (SNiP).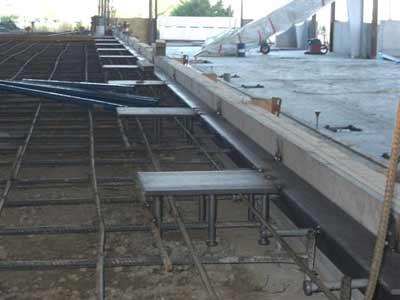 Product selection
In order to select a product, the following factors should be taken into account: the location of the installation of the part, the calculation of the indicator of the working conditions of concrete, the load indicators that are distributed to the mortgage device, etc. Embedded parts usually have such markings: MS, MD, MN, ZD. In order to give stability and solidity to the structures, as well as to perform strong mechanical connections in the assembly places, it is necessary to carry out a selection of these elements with maximum accuracy and accuracy. In addition, for reinforced concrete structures, it is necessary to preset the geometry of embedded devices, since these structures are usually supplied with the presence of the designated connecting dimensions.
Related news
Embedded parts, their device, production and scopes image, picture, imagery